Andre Ayew Applauds Teammates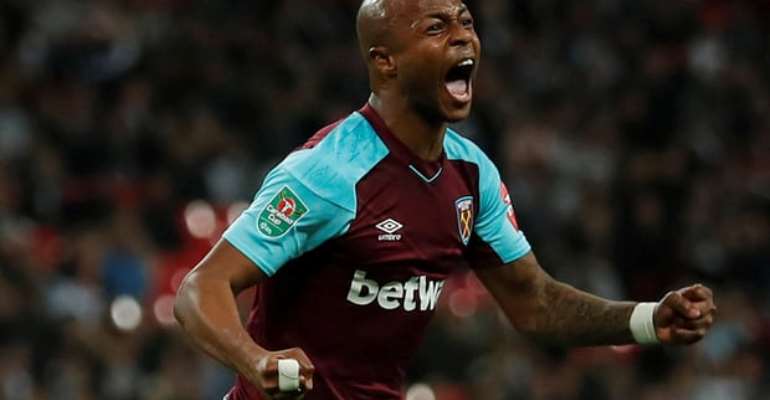 West Ham midfielder, Andre Ayew has heaped praises on his teammates after defeating Tottenham Hotspurs to reach the quarterfinals of the League Cup.
The Ghanaian sparked a remarkable revival at Wembley with two goals to aid West Ham United to win against Spurs at Wembley stadium.
Despite an inconsistent start to the season, he has more goals than Michal Antonio and Andy Carroll who is yet to find the back of the net this season.
Fresh after the victory the Ghanaian remind is a colleague that there was work to be done and that they had to concentrate and prepare for Palace over the weekend.
"I want to congratulate the whole team, it's a massive win," Ayew said.
"We have a massive game on Saturday. We have to enjoy this, but prepare for Saturday."
"We knew if we scored early in the second half we'd have a chance. We need to relax and work hard because Saturday is a big one."
West Ham are lying 16th position with 8 points after nine games.