Richmond Boakye Can Succeed At The Next Level - Agent Oliver Arthur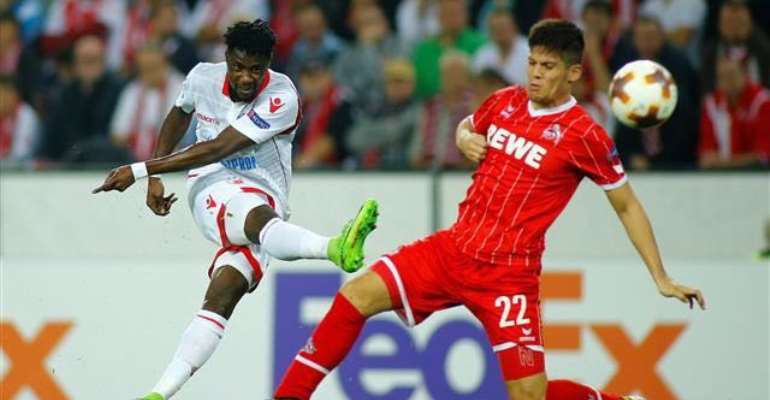 The agent of in-form striker Richmond Boakye-Yiadom says his client has the ability to succeed at the highest level of world football, insisting he is of Premier League quality.
Reports linking the 24-year old to a quarter of clubs in Britain, led by Chelsea, gained currency last week leading to reviews about his quality.
Many agree with Arthur that Boakye has a genuine quality to succeed in the best leagues in the world.
He argued: ''Boakye has scored goals from Serie A through La Liga to the Europa League and you can see 90% of his goals are pure quality finishes.
''Boakye was judged a failure despite scoring 9 in Spain and under 10 in Italy within the two years we felt difficulty. Now that he has full playing opportunities he is rivalling the world's best on goals scored per head.
Responding to the transfer rumours, he said he is in communication directly with few clubs and many agents, all in respect of the player but he refused to confirm or refute the Chelsea-led rumours.
Boakye scored on Saturday to extend his 2017 tally to 31, ahead of the visit of Arsenal on Thursday which could be monitored by Chelsea, Celtic, Swansea City and Crystal Palace Scouts.