12 October 2017
|
Sports News
MTN FA Cup Final: Hearts of Oak Wants Competent Referee Appointed
Samuel Ekow Amoasi Appiah / Modern Ghana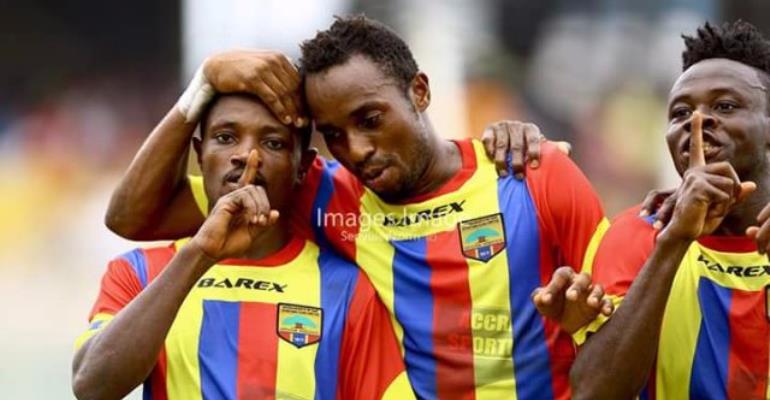 The Public Relations Officer of Hearts of Oak, Kwame Opare Addo says his outfit want a 'competent referee' to be appointed for their MTN FA Cup final against fierce rivals Asante Kotoko at the Tamale Sports Stadium on Sunday, 29 October.
With local referees often bastardized after matches between the two biggest sides in the country, there were suggestions for the committee to appoint a foreign official but the management committee of the FA Cup have discarded that proposed suggestion.
''Once again, it is the same thing that we are also calling for, fairness. There should not be any reason why anybody officiating should not be fair, once there is fairness Hearts of Oak would return with the cup this year, we do not have fear for any opponent,'' Opare said.
''If the committee brings any referee who is competent enough, we are ready for the match.''
This year's MTN FA Cup final is under the promotional title 'The unmissable' and it's privileged to have the two most successful clubs in the country do battle.