12 October 2017
|
Boxing
Today In History: Azumah Nelson Stops Pat Cowdell To Defend WBC Title
Samuel Ekow Amoasi Appiah / Modern Ghana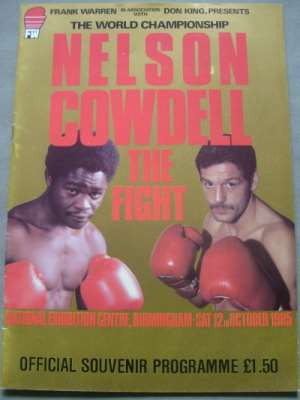 On October 12, 1985, Ghana's Azumah Nelson successfully defended his WBC world featherweight title.
Cowdell challenged Azumah Nelson for the WBC featherweight title, but was caught cold by a bullet of a punch and knocked out in the first round.
The former World Champion stormed Cowdell's homeland in the UK, National Exhibition Centre, Birmingham and he proved why he is the champion.
The Ghanaian went on and defended his belt nine times – he defeated boxers like Mario Martinez, Lupe Suarez, Marcos Villasana, etc.