Ahmed El-Shennawy: I Deserve To Be Egypt's Starting Goalkeeper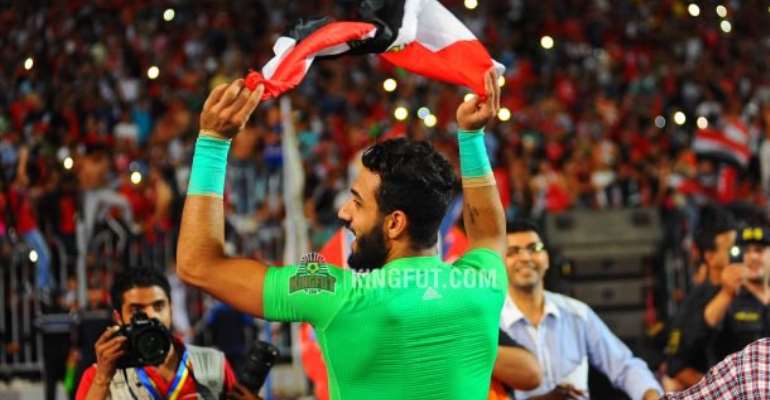 Zamalek goalkeeper Ahmed El-Shennawy thinks that he should be Egypt's starting goalkeeper instead of current veteran goalkeeper Essam El-Hadary.
El-Shennawy appeared on DMC TV channel after the Pharaohs secured their spot in the World Cup for the first time since 1990 and spoke about his opinion regarding the national team and his fellow goalies.
'I don't think El-Hadary should be starting for Egypt until he retires, there is a competition between him, me and Sherif Ekramy,' he explained when asked whether he thinks El-Hadary should continue starting for the Pharaohs up to his retirement or not.
'Choosing who should start is not my choice,' he added. 'Personally, I think I should be starting for Egypt, but the technical staff makes such decisions, not me.'
When asked if he does not care about starting for the national team as long as Egypt is winning he confirmed assuring that he and his teammates in the national team have one goal and one objective which is winning. 'I will feel different about this if I had to sit on the bench in Zamalek,' El-Shennawy said.
'El-Hadary is currently Egypt's first option because he was needed in the past period but the upcoming stage is different,' the 26-year-old illustrated.