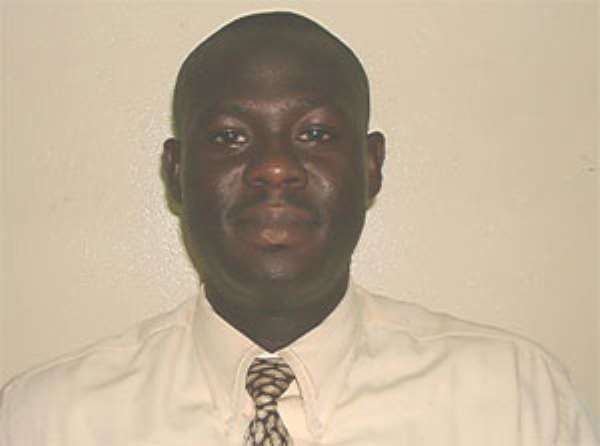 The exploits of three Ghanaian hockey officials have attracted the lenses of the sport's govening body, the International Federation of Hockey (FIH).
The three are Nii Quaye-Kumah, a member of the Ghana Hockey Association, Richmond Attipoe (pictured), an umpire and a player of NDK Finaciers, and Richard Abaidoo, coach of Exchequers of Bank of Ghana.
Attipoe, has been selected as one of the umpires to officiate at the forthcoming Hockey Youth World Cup to be staged in Roterdam, in the Netherlands from July 1-11.
The Youth World Cup which is the eighth edition, will attract 16 countries, with Egypt and South Africa representing Africa.
Ghana missed the wagon when Coaches Abaidoo and Winfred Sackey guided the Black Sticks to win bronze against Nigeria at the All African Games in Abuja in 2003.
Coach Abaidoo and Quaye-Kumah will be attending a World Class coaching programme in Holland in July.
Mr Oko-Nikoi Dzani, Chairman of the Ghana Hockey Association, who announced this to the press last Saturday at the Theodosia Okoh Hockey Pitch said'The invitation by the FIH means recognition'
The hockey boss said the invitation of the three officials means a lot to the hockey fraternity, stating that 'this will make the FIH have us in mind, making it easier to access sponsorship from them' Mr Oko-Nikoi told the press.
He assured hockey pundits that the long-awaited 2005 hockey league will hit the pitch in July all things being equal.