Kwasi Appiah's Selection Not Based On 'Tribalism'– Ayews Told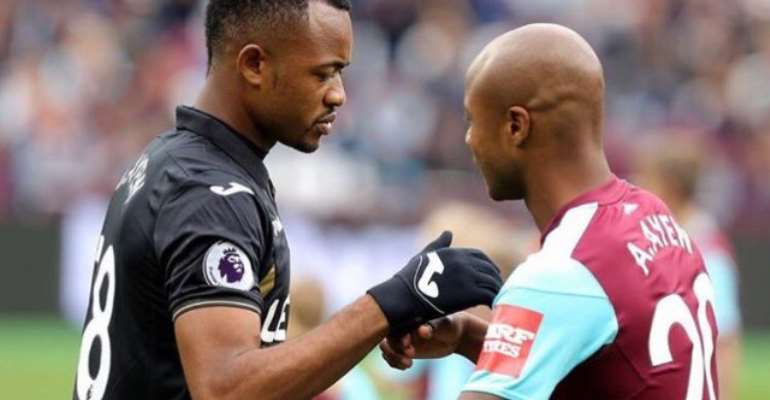 The Ayew Brothers have been warned to call a section of their supporters alluding their non-selection to the senior national team, Black Stars, to order as that would not augur well for their future.
Kwasi Appiah shockingly left out the sons of the Maestro, Abedi Ayew Pele – Andre Ayew and Jordan Ayew – for the 2018 World Cup Qualifier against Uganda in Kampala.
A 26-man squad selected for the tough assignment included debutants, Kingsley Sarfo of Swedish side Malmo, USA-based Abass Mohammed, Kasim Nuhu of Swiss club Young Boys as well as WAFU Cup winning duo Isaac Twum and Vincent Atingah.
A section of supporters of the senior national team in the Northern Region, however, claimed that the two and other players of northern extraction were being excluded from the Black Stars by Coach Kwasi Appiah.
They, therefore, organized a press conference to demand that the Black Stars coach stop what they considered as the deliberate discrimination against players from the north.
This demonstration has been roundly condemned by members of the sporting fraternity with some calling on the English Premiership duo to call their perceived supporters to order.
Sports journalist, Gary Al-Smith is one of such persons who has reminded the players that playing the tribal card is not the way to go.
In a widely commented and shared Facebook post, Gary Al-Smith pointed out to the players to follow the examples of the likes of Sergio Aguero of Argentina, Wayne Rooney of Argentina, Yaya Toure of Ivory Coast, Itumeleng Khune and Siphiwe Tshabalala of South Africa who threw their support behind the various national teams after they were dropped from the squad.
Now we are ascribing tribal connotations to national team selection?
"Kwasi Appiah is many things. But anybody who has the remotest idea of what kind of man he is will know this allegation is complete and utter nonsense. It is time for the Ayew brothers to openly speak and call the people who are fanning these flames in their name to order.
"When Aguero was dropped, he openly declared his support for the national cause. When Rooney was having a hard time, he did same with England. So did Itumeleng Khune and Siphiwe Tshabalala for South Africa. And Yaya Toure when he decided to stay away from the Elephants. The examples of statesmanship such as these are many," he argued in his post.
The Joy Sports Journalist further argued that accusations of discrimination leveled against Coach Kwesi Appiah by the supporters of the Ayews do not wash asking if "it was not same Kwesi Appiah who gave Jordan a thousand and one chances even when the young man being blasted left, right and center by fans?"
He recounted how 'this same Kwasi Appiah' defended the selection of Jordan Ayew at various pressers he had been to.
"I have been at pressers several times when this same Appiah has defended Andre whenever questions about his output and captaincy issues have come up. Case in point: AFCON 2015 in Equatorial Guinea."
Below is the full post