Godfred Donsah Reveals Bologna Teammates Convinced Him To Extend Stay At Club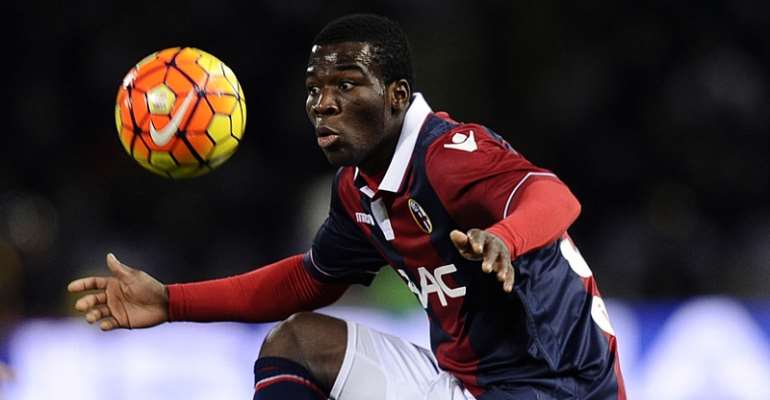 Ghanaian midfielder Godfred Donsah says his teammates convinced him to extend his stay with Bologna despite numerous offers from many European clubs.
Many Italian sides including Inter Milan and Torino moved close to securing the signature of the former Ghana U20 star but the enterprising midfielder insisted staying at Bologna.
Inter are still keen on signing the Ghanaian during the January transfer but Donsah claims he stay at Bologna because of his teammates.
"Last year, with these comrades, I shared so much, and it was for them that this summer I was persuaded to stay, telling me that we could get some satisfaction,' Donsah told the press after Bologna's solitary win over Genoa away.
'I've been thinking for a long time and now I think so too, this team can do great things," he added.
Bologna will, however, sweat to hold on to the fast-growing midfielder since suitors are determined to scoop him away.