Sam Jonah denies political ambitions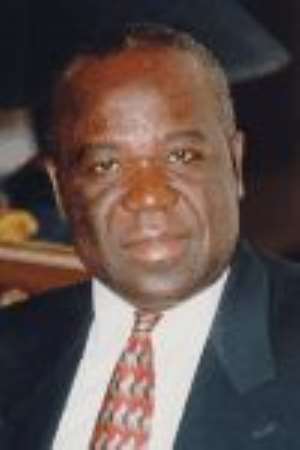 The President of Anglogold Ashanti, Sam Jonah, says he has no political ambitions.
Mr. Jonah announced this week that he intends to step down from his current position to assume a non-executive position at the end of July.
His announcement has sparked speculation that he intends to launch his political career soon.
But speaking in an exclusive interview with JOY NEWS, Mr. Jonah said he wants to pursue other interests and politics is not one of them.
"There's too much idleness in this town. People have a lot of time on their hands and engage in wild ridiculous allegations. I'm not a member of any political party. Never been a member of any political party. I see politics as a calling and it does not appeal to me in the least. I feel Ghana is well-endowed with people who have the appetite for politics. I have the things I want to pursue in my life and politics is not one of them," he said
When he resigns from the executive position, Mr. Jonah will still maintain the title of "president" of Anglogold Ashanti.