14 September 2017
|
Sports News
I Am Not Yet Done – Asamoah Gyan
Samuel Ekow Amoasi Appiah / Modern Ghana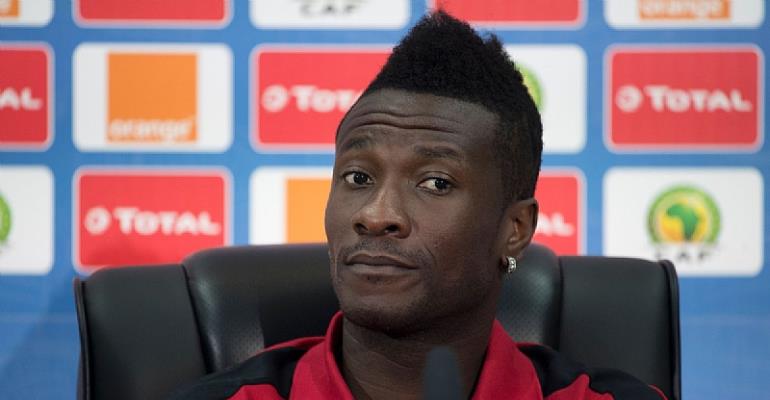 Black Stars captain, Asamoah Gyan has disclosed that even though his time for playing football is gradually coming to an end but has maintained that he is not finished yet.
Many football enthusiasts and sports journalists have called on the head coach of the Black Stars to retire the former Sunderland and Liberty Professionals striker from the national team.
The Kayserispor striker has been battling with fitness the past four years and calls are heightenining for him to quit international football.
Ahead of the return match against Congo, Gyan's absence was not felt when the team defeated Congo 5-1 in the 2018 FIFA World Cup qualifiers.
Although he accepts his physical frailties have made him innocuous, the 31-year-old says there is a lot he can offer to the senior national team.
"The past three years have been very difficult, fitness-wise," Gyan told Kwese ESPN.
"I try to use my experience to do a lot of things. Somebody will say, 'he is done,' but I am not done. It is just the circumstances.
"I started playing for this team in 2003 and I have made my mark.
"I have been around for a long time. When the Black Stars are playing, everyone expects me to score, which is normal.
"It is not easy replacing someone [referring to himself in the third person] who has done so much.
"Asamoah Gyan is not going to play for the Black Stars forever. There are young, hungry players coming up so we have to encourage them.
"People paved the way for me to get here. I have also set the standard for myself and my nation. I have done something for myself and for Ghana. The young ones coming can learn something from it." he added.