13 September 2017
|
Sports News
Thomas Partey Can Help Ghana Blow The Blues Away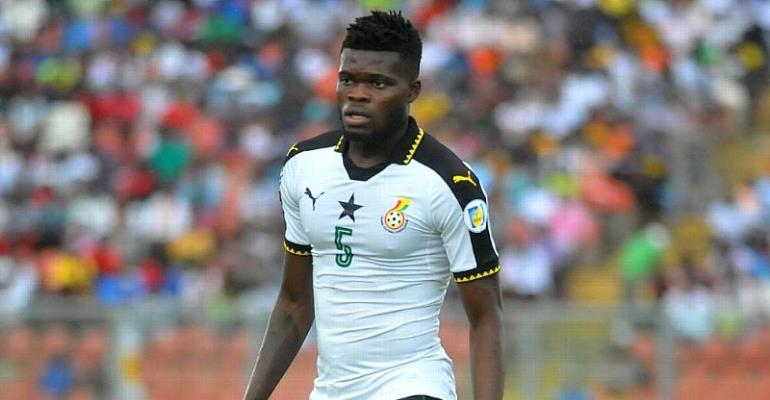 It was a fine all-round display, with the only thing missing an assist or a goal to secure three points for the Rojiblancos. Following on from his goalscoring display against Las Palmas the week before, there aren't too many players in La Liga—let alone Ghanaians in world football—who are in hotter form than Partey right now.
Amidst the attention given to Jean Seri, Naby Keita and Franck Kessie—all of whom were the subjects of major transfers or transfer interest this summer—it's become easy to forget just what an exceptional talent Atletico and Ghana have on their hands.
"[Thomas] is improving, he is full of motivation and ambition," Simeone said after Saturday's stalemate at Estadio de Mestalla. "I hope he keeps improving, he is young and works hard.'
Simeone's side may have their work cut out to escape from a Champions League group stage that contains Chelsea, AS Roma and Qarabag—although they took a point from the Italian heavyweights away on Tuesday—but in Partey, he boasts one of the European football's in-form players right now.
For Ghana, things may be about to get worse before they get better, but Partey at least offers hope for a brighter future.