Kwame Kizito, Vincent Atinga receive awards from Fero Mobile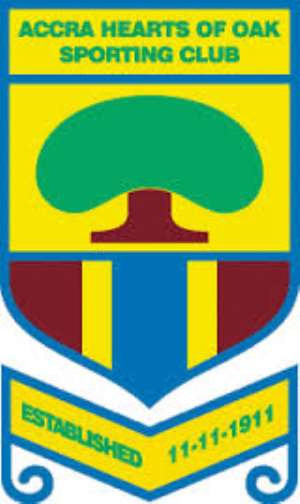 By Edward Gyasi
Accra, June 14, GNA - Kwame Kizito has been named as the Fero Mobile Phone man-of-the-match (MOTM) winner after Hearts of Oak thrashed Bolga All Stars by 4-0 in match day 18 of the Ghana Premier League.
Vincent Atinga also of Hearts of Oak's was adjudged player of the month of May.
Kwame Kizito grabbed his first brace of the season as his side returned to winning ways with an emphatic victory over bottom placed Bolga All Stars at the Accra Sports Stadium.
The award winner got a starting spot in Coach Nuttal's team after impressive performances in the last couple of weeks.
Meanwhile, Vincent Atinga, central defender of Hearts of Oak won the enviable player of the month award after a remarkable run of form in the month of May.
Mr Ajit Jain, Country Manager of Fero Mobile presented the Fero mobile phones to both players at the Accra Sports Stadium today.
Fero Mobile is the new official man-of-the-match and player-of-the-Month sponsors of Hearts of Oak.
GNA