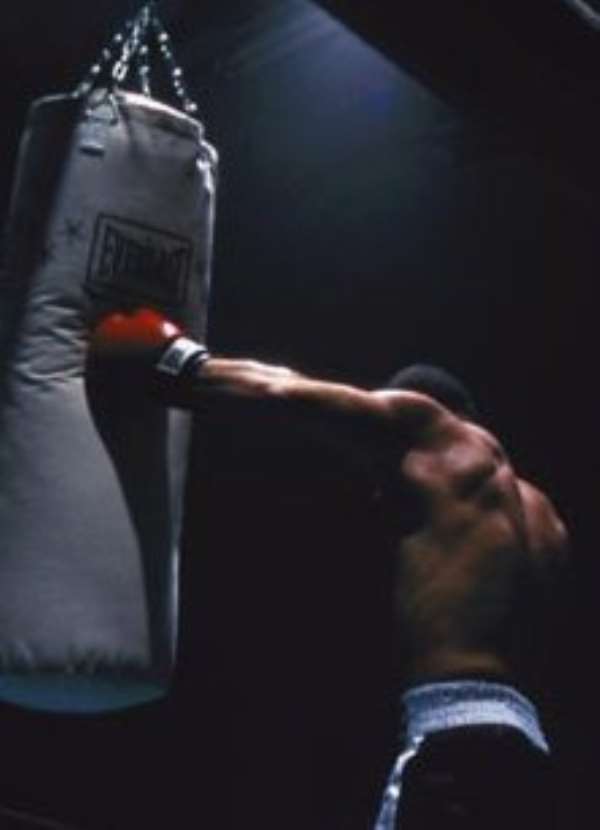 Accra, May 19, GNA - Galley Kudjo, national bantamweight boxing champion is yearning for shots at the African Boxing Union (ABU) and Commonwealth titles.
Speaking to the GNA Sports in Accra on Wednesday the southpaw boxer said he had to come public with his yearnings and aspirations because he did not have a manager who would pilot his career.
He said though he had proved he was capable of achieving greatness in the pugilistic profession via his first round stoppage of Herbert Quartey, who had won all the accolades from the media and supervisors of the sport, his career was in danger because he did not have a manager to arrange fights for him.
The national champion said he was in the best of shapes and ready to challenge the ABU and or the Commonwealth champions for their belts and implored interested persons who would like to manage him to contact his coach, Emmanuel Teiko Tagoe, popularly known as Akisseh for discussions.
He also called on promoters to consider him when they put up fights because "it only through frequent contests that I can establish myself and win laurels for myself and mother Ghana."
Galley said it was an injustice to professional boxing to have him around while boxers from other countries wore the ABU and Commonwealth bantamweight belts, adding that he should be given the opportunity "to bring the titles home."
He thanked the Ghana Boxing Authority (GBA) for giving him the opportunity to fight for the national title and asked for their continual support in his quest for continental and Commonwealth honours. 19 May 05