Ghana's Beach soccer match venues to be inspected on Friday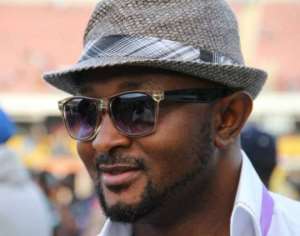 Accra, June 8, GNA - The Ghana Beach Soccer Association (GBSA) would inspect venues for the games on Friday June 9 before the commencement of the 2017 national Beach Soccer league.
The Association will go to congress on Friday June 16 to conclude outstanding issues and confirm the 2017 fixtures, as well as the commencement date for the league and amendments to the constitution.
Sixteen clubs are expected to compete in the upcoming league at beach venues in La, Keta, Cape Coast and Takoradi.
The inspection forms part of the Ghana Beach Soccer Association (GBSA's) commitment to ensure that all pitches are up to standard.
The incumbent President of GBSA Yaw Ampofo Ankrah made this known to the West African Beach Soccer Union (WABSU).
According to him, it is prudent to take the discipline to the next level and not to rush with such an important aspect of the game as suitable venues for teams to play.
The inspection team will be made up of Beach Soccer referees led by George Darko and Ebo Turkson as well as a media official.
Mr Darko confirmed to WABSU that the upcoming beach soccer league will be played across four venues, which are the Western, Central, Greater Accra and Volta regions.
"This year's league will be played across four venues so it's necessary to inspect these potential sites and settle on the ones best suited for the league.
''Security, proximity to the venue and hospitality facilities in a specific area are some of the things we will consider in picking a match venue" Mr Darko said.
Beach Soccer stakeholders have welcomed this development which they believe will give beach soccer a truly national outlook to attract local and global sponsors.
Previously, Beach Soccer matches were played at the Laboma Beach Resort at La, Accra, but demand has grown from the other coastal regions, especially, the Western and Central regions where the potential for beach soccer according to referee M r Darko is massive.
Next Friday's congress is non-elective since the GBSA executives have agreed to hold elections for new officials at the end of the upcoming season.
GNA