Fox Sports Africa Consultant Mamadou Gaye debunks reports of WAFU Championship moving to Kumasi and Obuasi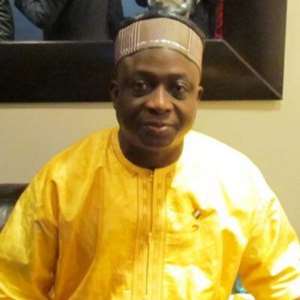 Consultant/Talent at Fox Sports Africa, Mamadou Gaye has debunked reports that the 2017 West Africa Football Union (WAFU) Championship is to be moved from Cape Coast and Takoradi to Kumasi and Obuasi.
To him, there is no truth in such reports and his outfit has not endorsed any change.
'I am in Accra at the moment and can confirm that no venue has been changed. It will be Cape Coast and Takoradi,' he told GHANAsoccernet.com in a chat.
Earlier reports in the media had indicated that media rights owners of the tournament Fox Sports TV were unhappy with the facility at Cape Coast and Takoradi.
The reports had further hinted that officials of Fox Sports TV including Mamadou Gaye were hugely impressed with the facilities in Kumasi and Obuasi compared to Cape Coast and Takoradi.
But the latest exclusive chat Gaye had with GHANAsoccernet.com indicates the party have not visited Kumasi and Obuasi.
However, the major challenge could be the absence of power at the Essipon Stadium in Takoradi, a situation organizers of the tournament can't cope with, if they insist on hosting the tourney there.
The WAFU Nations Cup is expected to come off in September.
It will have all 16 West African states participating.
The competition will enjoy live TV production by Fox Sports and its affiliate channels worldwide.
By: Sheikh Tophic Sienu @deshiekh1 on twitter
For more Ghana football news visit www.ghanasoccernet.com