Tiote's Son Wears 'RIP Daddy'
Sports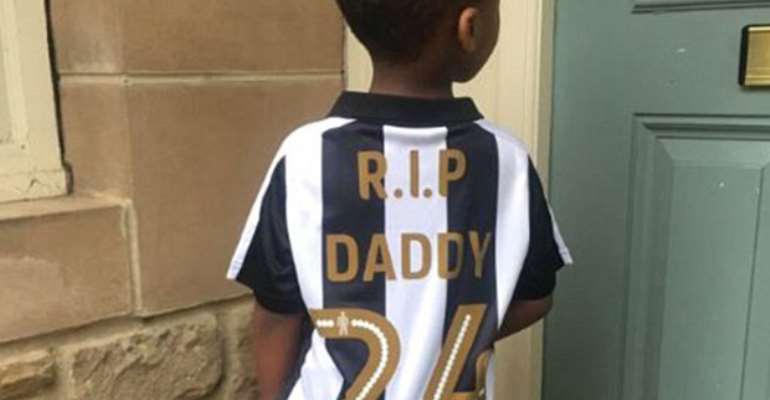 Heartbreaking pictures shows Cheick Tiote's son Rafael wearing Newcastle shirt with 'RIP Daddy' on its back after star's tragic death
Cheick Tiote's young son has paid a heartbreaking tribute to his late father by posing for a picture in a Newcastle United shirt with the words 'RIP Daddy' printed on the back.
Three-year-old Rafael was born to the midfielder and partner Nikki Mpofu during Tiote's six-and-a-half-year stay on Tyneside.
And following the tragic news of his dad's passing on Monday, the youngster and his family visited St James' Park to collect the special shirt.