'My focus is to do my best for Kotoko' - Sadick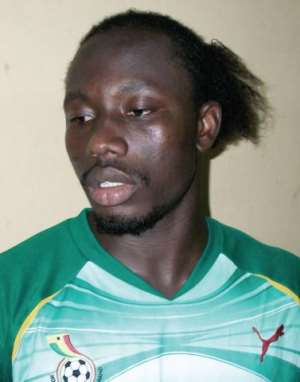 Accra, June 7, GNA - Sadick Adams, the newly signed Asante Kotoko striker has said that his focus is to help the team stand on its feet again.
According to Adams, the team's attack is not that bad as people perceive it to be, and that, all that they need is encouragement and support from the fans, to enable them to perform better.
'I don't think there is a problem in the attack. In football everyone expects a striker to score and when he is not able to score we conclude that there is a problem, which is not always the case. The team needs support and I'm here to help the team. If I'm able to score fair enough but there shouldn't be too much pressure on us.
'It is Kotoko first for all of us and that's the focus now and I encourage supporters to take it easy with us', he said.
The former Berekum Chelsea player said he had it easy getting along with his new team mates since 'I have played with some of them before, though, on different grounds.'
'I've played with most of the players before and I'm still getting to know them more because it is a new team, new place and different formation, it's not going to be easy but we will do our best.'
'I feel very happy and welcomed considering the joy with which I was received into the team by the players', he added.
Meanwhile, Coach Steve Polack has said that Kotoko wanted to grab all three points in their match against Accra Great Olympics instead of the draw.
'It doesn't matter the number of goals we score, all we need at the end of the day is three points and that is what we are working at.
'We have remained positive since our last match because it's boring to be negative. Negativity doesn't run in my family therefore I'm positive that we will bounce back strong with time', he said.
GNA
By Angela Ayimbire, GNA