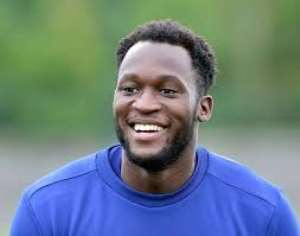 London, June 6, (GNA/dpa) - Everton striker Romelu Lukaku says he's reached an agreement to play for another club next season.
The Belgium international was second in the Premier League with 25 goals last season and turned down a new deal with Everton in March.
"My agent knows what's going to happen and I know as well,'' Lukaku told Sky Sports.
'I'm staying calm and we have an agreement with the club as well. We stay calm and at least we have a direction where we want to go.'
The 24-year-old has expressed an interest in Champions League football and has been linked with former club Chelsea, Manchester United and Bayern Munich.
Everton will be in the Europa League next season after finishing seventh
"I don't want to stay at the same level," Lukaku said. "I want to improve and I know where I want to do that.
"We are now talking to the club. I know what's happening, but I will leave the talks to my agent."
GNA