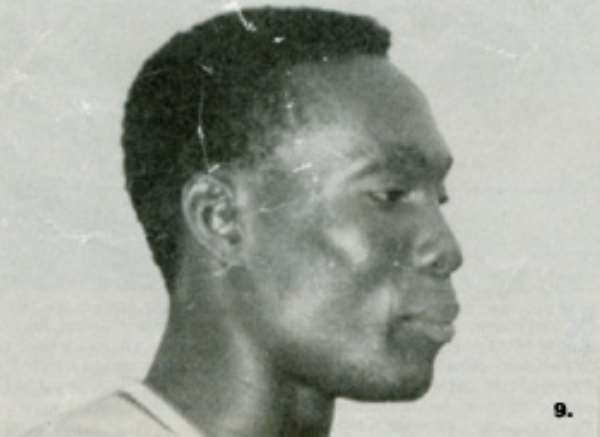 THE Chairman of the Board of Directors of Kumasi Asante Kotoko, Mr Paul Victor Obeng, has apologised to Ghanaians and all stakeholders of Ghana football for the unfortunate comments allegedly made by Mr Wilberforce Mfum, a board member of the club, during a radio interview last Friday.
"We of Kotoko wish to express our regret and disappointment over the said development and hereby apologise to the good people of Ghana, the football community, referees association, GFA, Premier League Board and officiating officials," a statement signed by Mr Obeng last Friday said.
It stated emphatically that the sentiments expressed by Mr Mfum are completely his own and do not in anyway represent the opinion and sentiments of the owner and spiritual leader of the club, the board, management and the general membership of Kotoko.
Subsequently, the board has temporarily revoked Mfum's membership as a director of Kotoko to allow for a further study of the matter with his assistance.
The statement explained that the decision was taken in order to completely investigate all the circumstances surrounding the development while stemming the animosity the development has brought about.
Meanwhile, the Ghana Football Association (GFA) has suspended Mfum from the Black Stars Management Committee following his comments.
According to a statement signed by the General Secretary of the GFA, Mr Kofi Nsiah, Mfum's suspension also debars him from holding himself in any official capacity for the club until the determination of the case by the Disciplinary Committee of the FA.
The statement condemned the behaviour of the former Ghanaian international in no uncertain terms, describing it as a misconduct which has brought the game of football into disrepute.
It said Mfum's conduct offended Article 3 of the FIFA Statutes which states that "Discrimination of any kind against a country, private person or group of people on account of ethnic origin, gender, language, religion, politics or any other reason is strictly prohibited and punishable by suspension or expulsion."
In a related development, the police administration has also condemned Mr Mfum's statement and reminded the public that it had put in place stringent security measures to ensure a peaceful atmosphere during yesterday's GT Premier League top clash between Accra Hearts of Oak and Kumasi Asante Kotoko.
A press release issued last Friday by DSP David Eklu of the Public Relations Directorate of the Police Service, condemned Mr Mfum's unguarded statement and subsequently warned club officials and supporters to desist from any unruly behaviour and actions.