Jordaan plays down Infantino role in Ahmad victory' praises African football leaders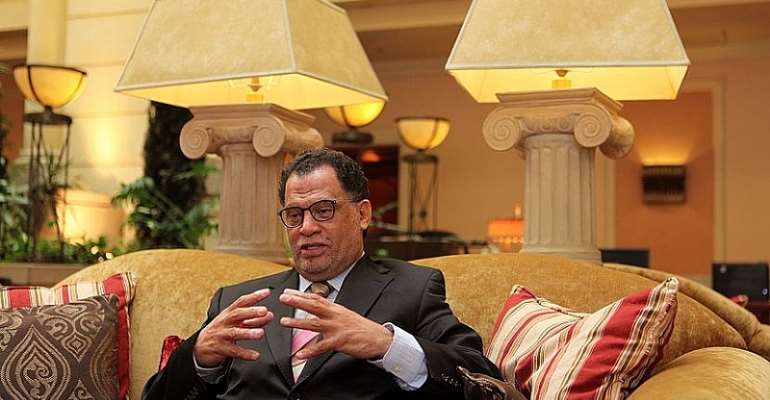 Danny Jordaan has played down any role that might have been played by Fifa president Gianni Infantino in the unseating of 28-year Caf president Issa Hayatou' and praised the contribution made by African football leaders.
Former Madagascar sports minister Ahmad won the Confederation of African Football's presidential election in Addis Ababa' Ethiopia on Thursday with 34 votes to Hayatou's 20' in a lightning bolt to African football.
South African Football Association president Jordaan' Nigeria Football Federation president Amaju Pinnick and Liberian FA president Musa Bility - supporters of Ahmad - were voted onto Caf's powerful executive.
Jordaan said that the seeds of the unseating of Hayatou as Caf president began at the congress of Cosafa at Sun City in South Africa in December 2016' where Zimbabwean FA head Philip Chiyangwa was elected unopposed.
'As you may have known' this process was started here in your country' at Sun City'' Jordan told the South African media on his return from Addis Ababa to OR Tambo International Airport.
'The process of change started with the Cosafa elections. And after that I think many other people were encouraged by the call for change.
'And it's an obvious call. We had the same authority in Caf for 28 years. And so it was a choice really - do you want 28 years of the same or do you want change?
'And the overwhelming call was' 'Yes we want change'.
'And I think Cosafa' not just Safa' played a tremendous role in supporting the drive for change.'
Jordaan added' only partly tongue in cheek: 'Including having a party in Zimbabwe. I don't know of that was part of change' but you will decide.'
The seeds of the power-change at Caf are sure to have been the result of months of campaigning.
But it was at the 58th birthday party function of Chiyangwa in Harare on February 24' attended by 24 heads of African football associations and seen as a front to campaign for Ahmad' that the movement to unseat Hayatou apparently solidified its ambitions.
Chiyangwa was Ahmad's chief campaign manager. Among the FA presidents present were Pinnick' Jordaan and Bility.
Fifa president Infantino's presence at the function - criticised by Hayatou - was seen as a backing of the Ahmad camp.
It will have sent a powerful message to African football leaders about the allegiances of football's governing body.
The Caf election results have been viewed as embodying a shift in power from Francophone Africa to English-speaking countries on the continent.
Jordaan played down any role played by Infantino in Ahmad's victory.
'I don't think you must take away from the hard work of people on the continent. We worked hard'' he said.
'So I would not be happy if - when Infantino was sitting in Zurich' and he was not here in Sun City when we had the Congress there - and all of a sudden we must give credit to him.
'People like Pinnick of Nigeria [were influential].
'And this was one of the things when I spoke to him [Infantino]. He said countries like Ghana' Nigeria and South Africa must play a more decisive role in determining the direction of African football.
'So I think you must give credit to Africans first. Don't be colonised in your mind.'
sowetanlive.co.za