Achimota Golf Club Hosts Ben Nunoo Mensah And Renaissance Team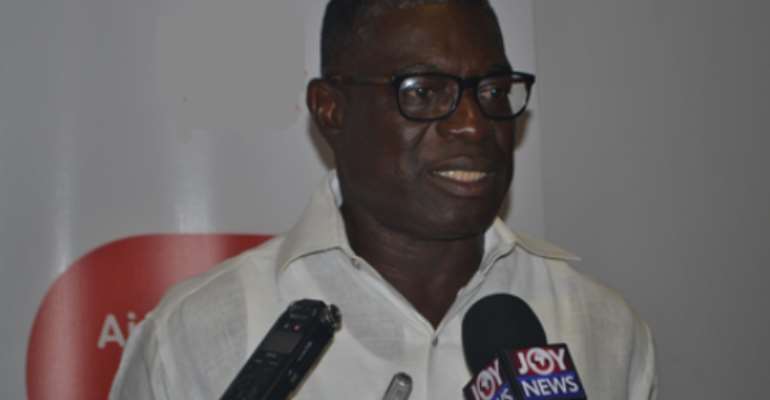 The Renaissance Team contesting for the Ghana Olympic Committee Elections were on Tuesday night hosted by Mr. Michael Aggrey at the Achimota Golf Club.
The meeting which was attended by sports federations heads who favour Ben Nunoo Mensah to become the new President of the GOC were there in their numbers to strategize for the last-minute onslaught on the incumbent Prof. Francis Dodoo who is seeking re-election.
Ben Nunoo Mensah thanked the attendees who have trust and confidence in him to become the new President and save the dwindling fortunes of Ghana Sports.
He expressed his readiness to lead the GOC with the support of all present and promised to be transparent, accountable and a genuine leader supporting all the sports.
Mr. Sahnoon Mohammed who is contesting for Secretary General also briefed members of the Team on the latest concerning complaints and petitions they presented to the GOC Electoral Commission.
He noted that the GOC had planned to add some unknown bodies to the list of voters, but the arbitration committee comprising Justice Tanko Amadu, Hon. B. T. Baba, Hon. Ken Dzirasah and Mr. Peter Kpordugbe disqualified the Athletics Commission and the controversial Olympians Association.
The nationality of Prof. Dodoo was also dealt with, as well as other problems concerning the delegates for the Ghana Handball Association.
Mr. Nunoo Mensah commended Lawyer Sahnoon Mohammed for his hard work to ensure free, fair and credible elections.
Mr. Mike Aggrey said the new wing blowing is for change and he is delighted to be associated with the winning team who has plans to better Ghana Sports.
He observed that the accounts of the GOC was with flaws and the President must explain for all members of Congress to understand at the congress.
Sammy Heywood Okine
Sports Journalist