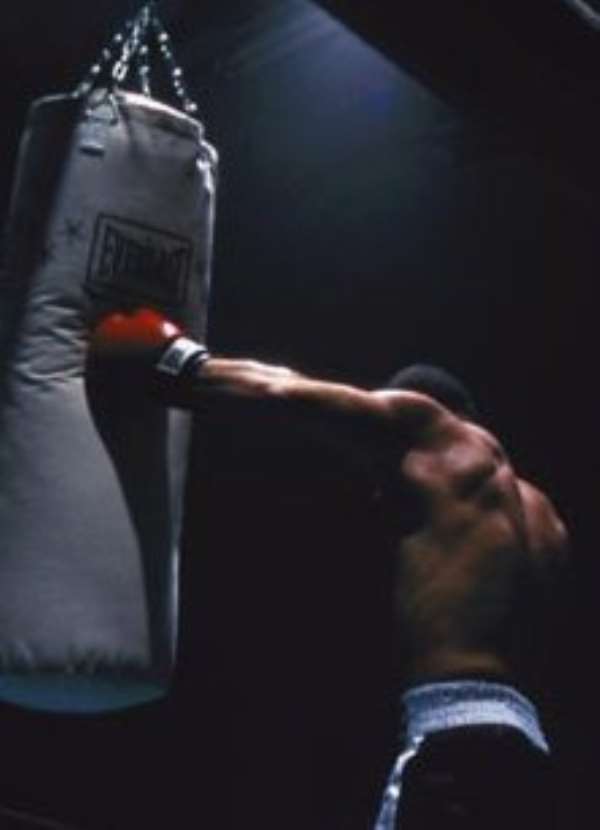 THE Ghana Boxing Authority (GBA) has declared Lartekwei Hammond the new national welterweight champion.
Hammond, known in boxing circles as Shocker, has thus dethroned Philip Kotey who was adjudged loser of their last fight on April 1.
The title fight between the two at the Azumah Nelson Sports Complex at Kaneshie travelled the full distance, but crowd violence forced the GBA to defer announcement of the verdict.
But with the fight scorecards, according to GBA General Secretary, Justus Agbeko, reading 111-118, 110-119 and 112-116 against Kotey, the GBA declared Hammond the "new welterweight champion of Ghana". By the verdict, Hammond has avenged last December's loss to Kotey.
Hammond floored his opponent in the second round of their fight which boosted his confidence to dominate the rest of the contest with constant combination of left and right shots in the many in-fighting situations that characterised the bout.
By the 10th round Kotey needed a knockout to retain his crown, and when referee Shadrack Acquaye judged a fall by Hammond as a slip, his corner got infuriated, entered the ring and held up the bout for four minutes.
The fight finished with both boxers riding on the shoulders of their supporters, but the group backing Kotey took over the ring and refused to allow the announcement of the verdict.
Acording to Mr Agbeko, the GBA has requested the fght's co-promoters, Ambition Promotions and Commonwealth Sports Awards, to furnish the secretariat with a video footage of the fight for purposes of carrying out disciplinary measures against offending persons at the fight