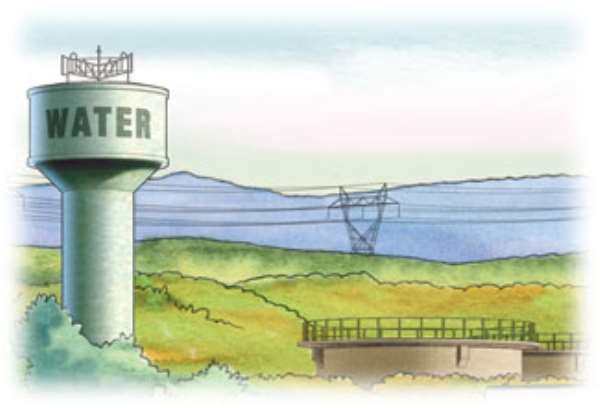 More Ghanaians are going to feel the pinch of a "bullet-biting harsh budget" that most of the kingpins within the Committee for Joint Action (CJA), have been shouting themselves hoarse about, now that an official letter has been fired to the desk of the chairman of the Public Utilities Regulation Commission, Mr Kwame Pianim, directing them to come out with new tariffs for water and electricity.
A bird on the corridors of the utility regulators has whispered into the ears of this reporter that the correspondence has already become a major harbinger of woe to the members, as they seem very worried about the concomitant repercussion, should they announce any upward adjustment in these times of "Wahala".
According to the source, the regulators were supposed to announce adjustments of utility tariffs in the first quarter of the year but due to certain political reasons, it was shirked. The second quarter was then pegged for the dire adjustments, to enable the Water and Electricity companies t raise the much-needed revenue for development.
However, due to the current troubling situation brought about by the increase in the prices of fuel products, the members of the PURC are at a loss in honouring their obligations.
What is interesting meanwhile is the fact that the utility companies, such as the VRA, Ghana Water, and Electricity companies are putting pressure on both the Ministry of Finance and the PURC to come out with the new tariffs. But the source disclosed that an effort by the PURC to get the Energy and Works and Housing ministries to send in an input, for the determination of the new tariffs, has hit a hard terrain.