Division One club owners not capable of managing Black Stars - Fianoo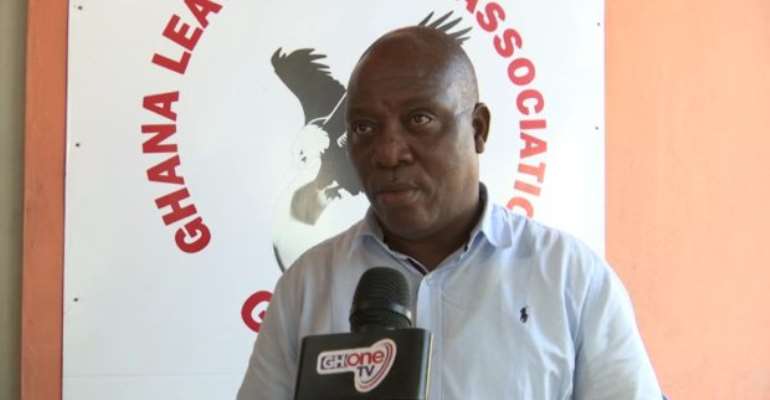 The chairman of Ghana League Clubs Association (GHALCA) has launched an astonishing attack on owners of Division One League clubs insisting they are not capable of managing the Black Stars, slamming them as a 'bunch of failures'.
Cudjoe Fianoo, whose key duty is to champion the cause of the club owners as the chairman of the welfare body of clubs in Ghana, is rather using the position to attack those who voted him into office.
He implied that the inclusion of Division One owners on the Black Stars management committee are the cause of the team's dismal showing at the 2017 Africa Cup of Nations.
Fianoo, a controversial figure in football administration, called out some of the biggest names in the game in the country - accusing them of leading the team to a fourth place finish.
He lashed out at the owner of one of biggest hotels in Ghana Ofosu Bamfo Sikkens who led Okwahu United during their glory days.
Fianoo did not spare one of the best football legal brains in the country Ernest Thompson who was instrumental in Hearts of Oak's annexation of the CAF Champions League.
Bofoakwa board chairman J.Y. Appiah, Jones Abu Alhassah of Real Tamale United as well as former league chief Abra Appiah were all not spared in the widespread attack.
'We have management Committee of seven members and out of these seven members all of them have been a calamity to their affiliated clubs.
'People like J.Y. Appiah took Bofoakwa to relegation, Jones Abu Alhassah also sent R.T.U. to relegation," Fianoo told a local radio station.
'Kwame Ofosu Banfo (Sikkens)   and Abra Appiah also accounted in Okwahu Utd's relegation so what are we talking about looking their track records.
'With Ernest Thompson the least said about him the better because he has been sidelined in Accra Hearts of Oak. Palmer is lucky to be back in the Premier League because of Dreams FC and with George Afriyie I don't even think that running a Division One club like Okyeman Planners is an achievement that guarantees him to be the Chairman of the Black Stars Management Committee.
'So imagining entrusting our biggest brand which is the Black stars in the hands of these people and am not surprised the team is performing poorly,' Fianoo said.
Fianoo was part of the Black Stars management committee but was reshuffled after he lost his place on the Executive Committee of the GFA.
He has been on the warpath with the federation since the proposal was tabled to reduce half of GHALCA's subvention from transfers to cater for the development of grassroots football.
The Black Stars finished fourth at the recent Africa Cup of Nations tournament in Gabon.