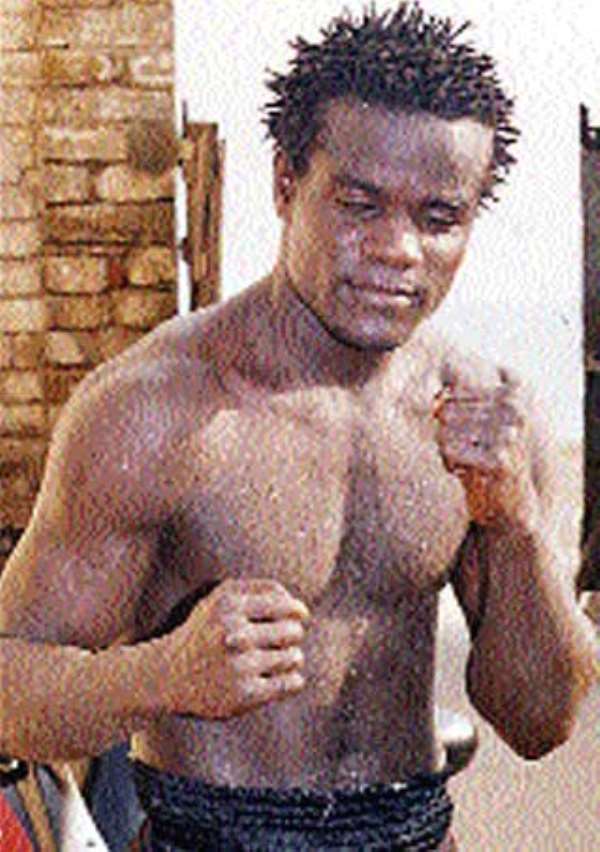 NABC welterweight Champion, Joshua 'Satan' Clottey, has bowed out of his three-year contract with his UK-based Manager, Mr Freddy Annan, of Base Sports Management.
He disclosed this in an exclusive telephone interview with the Graphic Sports from his base in Bronx, U.SA, last Tuesday.
This decision comes after a long-standing acrimony between the two. During his Christmas vacation last year, the 28-year old boxer complained to the Graphic Sports about the unfair treatment being meted out to him by his manager which he had already reported to the Ghana Boxing Authority (GBA).
He even threatened to naturalise as an American if nothing was done to solve the problem.
However, Mr Annan, wanting to clear his name, flew down to Ghana and promised to pay the boxer whatever was owed him as well as smoke the peace pipe.
At a December 24 meeting at the La Palm Beach Hotel in Accra, Mr Annan convinced Clottey to extend their contract to 2008. That meeting was attended by only Mr Annan, Mr Justus Agbeko, a member of the GBA, and Joshua Clottey, even though some other members of the GBA were expected to be present.
The boxer agreed to extend the contract on two conditions: that Mr Annan would pay his salary on the 25th day of every month as well as give him an apartment of his own. Mr Annan agreed to those terms after which he and the boxer left for their various bases.
According to Clottey, Mr Annan did not stick to his word, neither did he communicate with him after the meeting in Accra.
Promoters also arranged a fight for him on January 21, but he refused the offer since the remuneration was low.
All this while, Clottey was receiving financial support from Jose Lunoz who, he said, was more of a guardian to him. According to Clottey, he spoke to Mr Annan on telephone during which he gave him a March 25 ultimatum to fulfil his contractual obligations, failure of which he (Clottey) would bow out of the contract.
"I know my rights and I will not allow him to cheat me", he said. Clottey's lawyer, Mr De Jesus, who was introduced to him by Jose Lunoz, issued a letter to Mr Annan informing him about the boxer's decision.
But to date, Mr Annan has not given any response to the letter. The boxer, however, stated that he was ready for any legal action which would be taken against him by the London-based manager.
"I plead with the GBA to testify about the fact that I reported my manager's behaviour to them", he said.
At the moment Clottey shares a two bedroom apartment at Sheradon Avenue in Bronx with his elder brother Emmauel, and Daniel Annan, a friend of theirs, who are both in Ghana at the moment. "We contribute and pay the rent every month", he said.