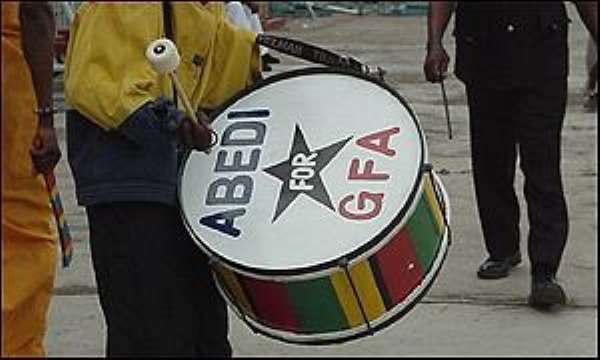 The Ghana Football Association (GFA) has set up a five member body to carry out the reform of its statutes and structures as ordered by Fifa.
GFA vice-chairman Kwesi Nyantekyi and executive council members Jones Abu Alhassan, Ntow Fianko, Randy Abbey and Fred Crentsil are expected to forward a report in four weeks.
At Thursday's extra-ordinary meeting of the GFA congress, Ato Ampiah, president of the congress, warned delegates that world football's governing body was not making an empty threat to ban the West African country from international football if they do not reform the association.
In a letter to the GFA on 23 March, Fifa said the current GFA structure is "extremely complex."
"The structure should be streamlined and simplified with a four-power system.
"[There should be] legislative (congress), executive (executive committee) and judicial (disciplinary and appeal committees), as is the case in Fifa, Confederations and football associations around the world," Fifa advised.
But the five member panel set up by the GFA congress does not have the blessing of GFA chairman Nyaho Nyaho-Tamakloe, which reflects the deepening divisions within the association.
Tamakloe, who disassociated himself from the setting up of the body, said he will put his own team in place to carry out the reforms.
"If Fifa is serious, they will prefer to deal with the management board of which I am the recognised chairman and not this body.
"By the rules of many FA's it is the management team that should take care of this.
"From the composition of this body, it is easy to see that nothing good will come out of the committee.
"It is constituted by mostly members of the executive council who have been battling for power all these years," said the GFA chairman.
The congress and executive council claim Tamakloe has no powers under the GFA's statutes to set up the review panel.