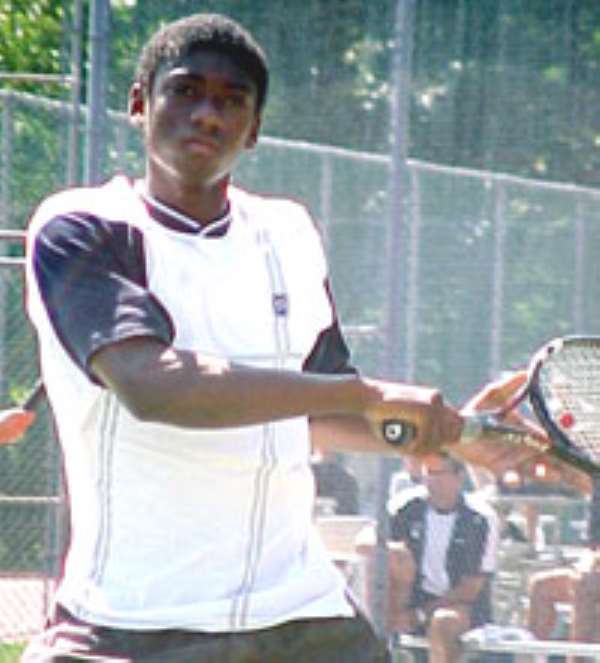 Accra, April 3, GNA - Henry Adjei-Darko, Ghana's top seed maintained his winning spree in the "Futures Tournament I" in Benin City, Nigeria, to emerge the over-all champion of the competition.
Adjei-Darko on Saturday defeated the 738th ranked Slovenian, Luca Gregore 7-6, 6-3, 6-3 in the finals of the competition. The Ghanaian who had to battle with the hot whether in Nigeria trailed 3-5 in the first set before over taking Gregore to win the first set.
Adjei-Darko never looked back after the first set scare and completed the two other sets with sweet victories.
An over excited Adjei-Darko told the GNA Sports in a telephone interview that the victory has boosted his morale for the next competition that will begin on Tuesday at the same venue.
According to the top see, he is looking forward to making a bigger impact in the next competition to enhance his world rankings. The phase two of the tournament, dubbed "Nigeria Futures II" continues on Tuesday, April 5.