Former Berekum Chelsea Skipper Basit Talks Black Stars...Including Moves To Monaco Or Lisbon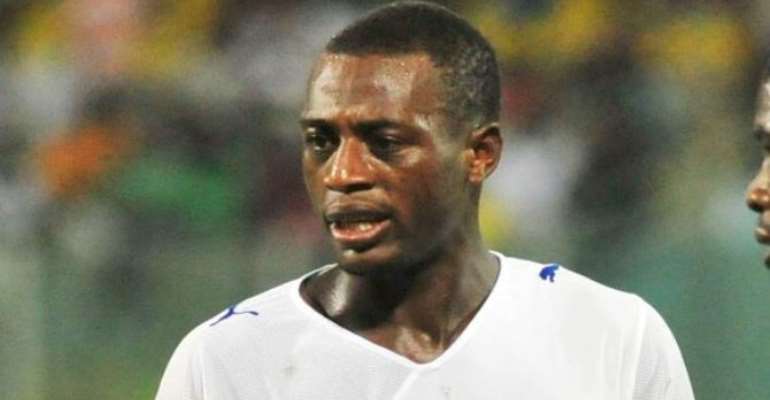 Mohammed Abdul Basit, former skipper of Ghana Premier League giants Berekum Chelsea, has high hopes the senior national team the Black Stars would end the 35-year-old trophy drought at this year's AFCON 2017 currently ongoing in Gabon.
He said in the last two editions of the African Cup of Nations AFCON, Ghana competed with a crop of very young team in the history of Ghana football and they played very well.
Abdul Basit recalled there was huge outcry about the selection of the players to the extent that people did not even wish the team well at the tournaments but the boys got to the finals surprisingly.
Against this background, he is very hopeful that the Black Stars can win the trophy since they have always come close to winning the cup.
He was speaking in exclusive interview with this reporter.
"The Black Stars have always done well at tournaments so I believe if they play well again, they can win the trophy. Interestingly, 90% of the players are players that we know already and we believe and trust in them. The other 10% we are not too familiar with can also make some positive impact though. I wouldn't be surprised at all if they get to the finals and even go on to win the cup," he said.
Touching on the next move of his football career, Abdul Basit, confirmed speculations that it is likely he would join French Ligue1 side AS Monaco or Sporting Lisbon of Portugal.
According to him, he visited AS Monaco for three weeks and went for a training tour in Switzerland with Monaco's first team.
"I think a lot of Ghanaians have hints or heard that am about to move to the French side AS Monaco or Sporting Lisbon in Portugal, I must confirm that it is true. We were only 26 players in camp at Monaco at the time when they were on their Champions' League campaign. I was fortunate to have played two games out of 4 games, before the championship," he said.
He also revealed that he caught the eye of Sporting Lisbon during the training tour and was likely one of these clubs will request for his signature soon.
"All I need at this stage is prayers from my fans and all Ghanaians so that I can move to the next stage of my career" Basit humbly appealed.