4 January 2017
|
League Report
Kotoko coach satisfied with players condition after return from break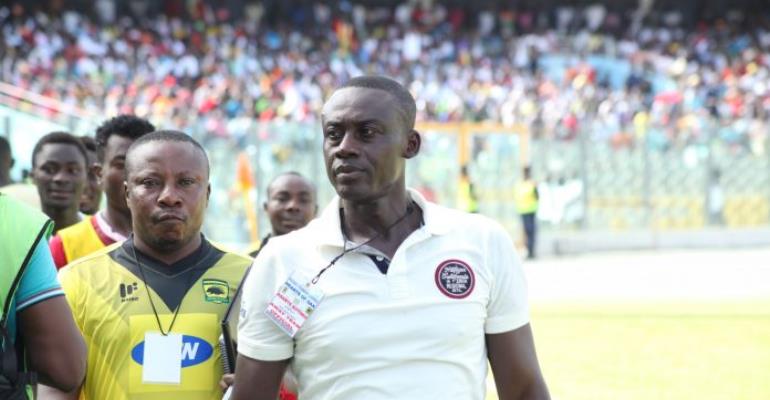 Asante Kotoko trainer Michael Osei has expressed satisfaction about his players' condition after the Christmas festivities.
The team resumed training on Monday after a short break for the yuletide.
Pre-season preparations continued as the date of the start of the new season has been set for 04 February, 2017.
"They still looked sharp because at the time of the break, I made them aware of the situation so they should be extra careful during the holidays." Osei, who is still in a caretaker capacity, said.
"During such break, you don't have to rest a whole day, at least do something everyday just to keep the body in good shape.
"It showed at the training that they didn't sleep during the break period. I was happy about the way they were pushing up. It wasn't too much but my expectation was met.
"Since there are no injuries within the team at the moment, we are happy to be back again.''
By Nuhu Adams
For more Ghana football news visit www.ghanasoccernet.com