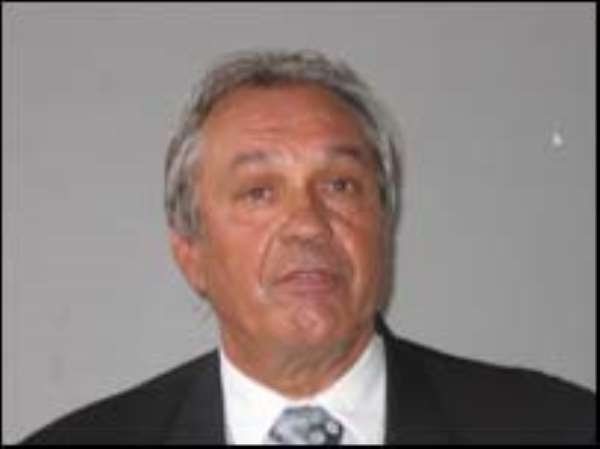 … But urges them to do more The manager of the Ghana Black stars, Ratomir Dujkovic has lauded the performance of his boys against Democratic Republic of Congo (DRC) but urged them to do more to see Ghana at the finals of Germany 2006.
Dujkovic, in an interview with SPACE FM this morning, said he was happy with the performance of the team, especially considering the level of commitment exhibited, but added that he would have been more satisfied with a win since his team played to instructions.
"Whoever watched the game should know the team that would qualify to Germany", he sounded confidently about Ghana's chances of qualifying to Germany.
According to Mr.Dujkovic, his boys proved that they are the best team in the group, and therefore deserve to be in Germany. "No one should write us off, he said"
He bemoaned the rate at which goal scoring opportunities were wasted and said a lot more need to be done to sharpen the attacking machinery of the team before next match against Burkina Faso scheduled for early June.
A first-half strike from Asamoah Gyan was cancelled by Shabani Nonda in the second half, placing Ghana third in group B with nine points. South Africa currently leads with 12 points followed by Cape Verde Islands with 9 points.