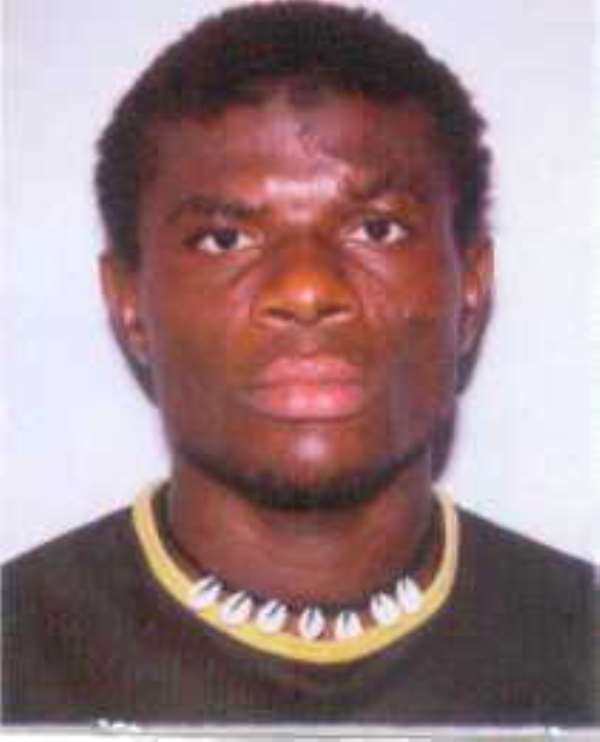 In preparations towards the oncoming premier league competition, Ashgold has played a number of friendly matches to put the players in shape for the peculiar assignment ahead of the team this season.
Matches between Ashgold and RTU at Kaladan Park are always characterized with passion and tension and this particular match was not exceptional.
The game, played on Sunday 20th March 2005, was commenced on a bright note with Ashgold making serious incursions to open the scoreline but kudos to the defence of RTU for saving most of the situations in the early part of the game.
RTU was awarded a corner kick in the 4th minute but the resultant kick was wasted to the relief of the visiting team. Ofosu Amoah who was closely marked by Murtala Issahaku was savagely whacked down by the later in the 5th minute that attracted the referee's attention.
RTU's Gilbert Ayekade set the park alive in the 10th minute when his 30yard shot hit the post to the relief of Ashgold. That sounded a word of caution to the Ashgold who re-organized themselves and mounted an attack that nearly found the opener when Roger Odameten's headwork missed the post by inches.
The defence of Ashgold comprising Daniel Asamoah, Joseph Jackson, Kwaku Wiafe and Tony Baffoe cleared all the dangerous balls making Fatau Dauda in post of Ashgold enjoy a holiday in the first half.
Ashgold made early changes in the second half bringing on bulky Charles Boateng and Adu-Gyamfi for Matthew Konadu and Paa Joe Kumah. Odameten nearly fetched the opener in the 56th minute when his headwork again hit the bar for the ball to cleared away to safety. RTU initiated a counter attack but kudos to Joseph Jackson who cleverly intercepted the move that attracted applause from the stands.
Richard Awuah and Gariel Opoku-Ware replaced Matthew Attiogbe and injured Tony Baffoe in the 64th minute and 77th minute respectively but the changes could not yield any results.
Youngster Adu-Gyamfi outran his markers and blasted a powerful bullet in the 71st minute resulting in a corner kick but was woefully wasted. RTU's Fatau Arola was brought down by Tony Baffoe but Alhassan Weah's curling shot hit the cross bar to the relief of Ashgold.
Ashgold's agile goalie Fatau Dauda made a wonderful save in the 35th minute when Mohammed Nasir broke loose in the 18yard box and blasted a powerful grounder but Fatau made a brilliant save.
Ashgold dominated play in the later part of the second half and mounted pressure on the home team but could not find the needed goal to separate the two until the game was brought to end leaving the scoreline 0-0.