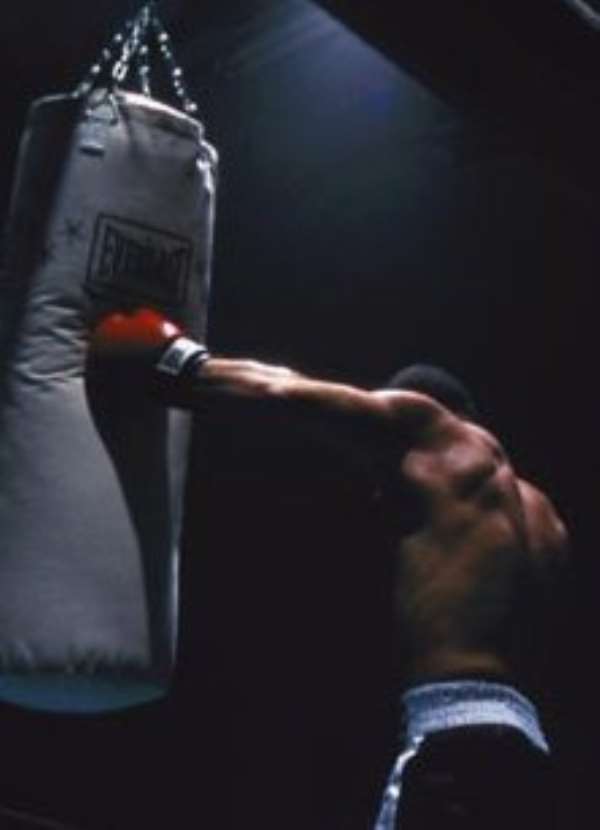 Accra, March 16, GNA - Former World Boxing Association (WBA) champion, Alfred "Cobra" Kotey would on April 1, make a come back to the ring in a bid to re-launch his career after more than three years of absence.
Kotey, a dominant force in the late 90's and 2000's has seen his performance decline drastically as result of series of injuries. Kotey who has moved up from the Bantamweight division to the Super Lightweight division, has been paired against Isaac Quartey in a promotion to be staged by the Ambition Boxing Promotion Syndicate at the Azumah Nelson Sports Complex in Accra.
The former world champion seems to be following the path of his pal, Ike Quartey with whom together they dominated the boxing world in the late 90s.
Whilst Quartey retired from the sport prematurely after his historic bout with Oscar Dela Hoya, Kotey struggled to maintain his form on the international scene and lost series of attempts to recapture his glory. Kotey's plight was further worsened by a protracted wrist injury, which kept him out of the ring for the past years.
His comeback on April 1, is therefore expected to mark a great return for the boxer just like his pal as he seeks to make another claim at the world title.
The GNA Sports has gathered that the fight between Kotey and Quartey is among the latest additions made by the promotion's syndicate to the April 1, bouts.
Also appearing on the bill as a new addition is Emmanuel Lartei Lartey, former captain of the national amateur boxing team, the Black Bombers who was recently signed on the by Obric Sala Boxing Promotion and Management Limited.
Lartei Lartey also known as "Bukom Jah" would be coming up against Frank Dodze in a six round Super Lightweight contest.
The night would also feature Braimah "Bukom Banku" Kamoko and Michael Gbenga for the Africa Boxing Union (ABU) Light Heavyweight title with Philip Kotey defending his National Welterweight title against Laateikwei Hammond.
Bilal Mohammed and Ben Ankrah would vie for the vacant National and West Africa Lightweight championship, whilst Agoe Ashong takes on Joseph Kwadjo in the West African Welterweight championship.
Thomas Awinbono and Ishmeal Tetteh would complete the night in a Super Welterweight bout.