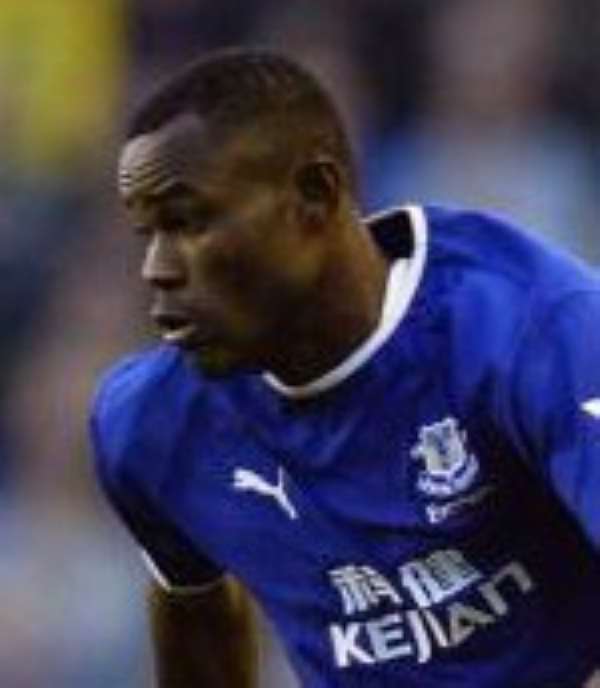 Norwegian club Start has offered to sign the Ghanaian midfielder Alex Nyarko after three days of trials.
Nyarko has struggled to find a new employer after failing to secure a work permit for the final year of his contract with Premiership side Everton last June.
He recently trained with both Middlesbrough and Southampton in England, but turned his attention to Norway on Tuesday in a bid to find a new team.
"After watching Nyarko for three days, me and my assistants are convinced that he can help our team to fight in the top league," Start coach Tom Nordlie told BBC Sport on Friday.
"The board in a meeting last night also approved of our decision to sign the player therefore it is now up to the player and his agent to agree to our terms."
"I am very certain that he will pass the medical test scheduled for this afternoon."
Nyarko will travel with the team on Saturday for a pre-season tour of Spain where the deal is expected to be concluded.
Nyarko joined Everton from French side Lens in 2000, and the former Ghana international counts Karlsruhe, Basle, Monaco and Paris St Germain among his former clubs.
Start finished top of the Norwegian first division last season after winning 24 of their 30 games and will now contest the country's Premier Division.