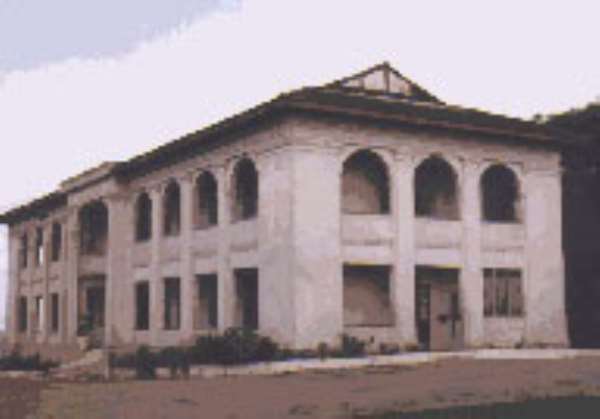 Cape Coast, Feb. 26, GNA - Mfantsipim Secondary School bagged 160 pints to lift the Central Region Zone Three championship trophy in the annual Inter Schools and Colleges athletics competition held at the Adisadel sports oval on Friday. St. Augustine's College took the second position with 107 points followed by Asuansi Technical Institute with 72 points while Jukwa Secondary School came fourth with 65 points. Mankessim Secondary Technical took the fifth position with 45 points and University Practice School placing sixth with 42 points while Oguaa Secondary Technical School tied with Samo Secondary School at the seventh position with 23 points each.
In the Girls division, Holy Child lifted the trophy with 160 points followed by Wesley Girls High School who bagged points with Saltpond Methodist High School came third with 74 and half points with Mankessim Secondary School followed with 34 and half points. Samo Secondary School took the fifth position with 27 points followed by Jukwa Secondary School at the sixth position with 23 points with University Practice School following with 22 points. One record was broken in the competition when Ms Frances Nyamekeh of Holy Child Secondary set a new record in the high jump. She made a jump of 1.6 metres to shatter the previous record of 1.46 metres set in 1976.
Stephen Teti of Mfantsipim and Peter Baffoe of Asuansi Technical Schools were adjudged the best athletes in the competition in the boys division with Efua Sackey of Wesley Girls High School declared as the best athlete in the Girls division. Stephen Teti came first in the shot putt javelin and came second in 110 metres hurdles. Peter Baffoe of Asuansi Technical came first in the 200 metres, 100 metres and anchored his school team to place second in 4x100 metres while Efua Sackey came first in the high jump, 100 metres, 200 metres and joined her school's relay team to place third in 4x400 metres. Cash prizes and certificates were awarded to deserving athletes.