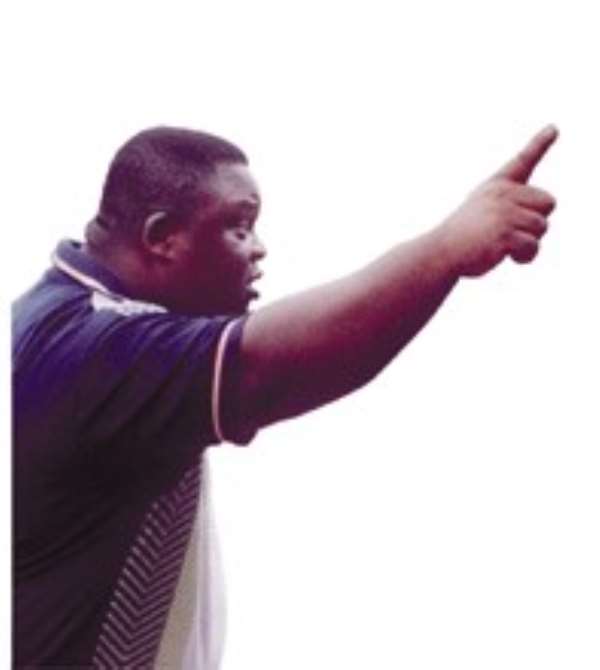 Accra, Feb 23, GNA - Mr Thomas Okine, Chief Executive Officer of Accra Hearts of Oak Sporting Club has intimated that most of the products signed on for the new season are not finished products and that they have time to blossom.
He said that though he is not all that happy with their performance so far, management of the Club takes consolation in the fact that they have shown the spirit and promise to become great players in the near future.
In an interview with the GNA in Aba, Nigeria, after the Hearts Confederation of African Football (CAF) Super Cup match against Enyimba, the Hearts Chairman said it is the expectation of all that the players will quickly fill the shoes of their predecessors, if they are given time to mature.
Mr Okine said playing for a big club like Hearts comes with its own pressures, which sometimes becomes too much for players mostly from smaller clubs to bear and it takes a toll on their performance. "We are hoping that with time and the motivation from the technical, officials and fans, they will rediscover the form that made us go for them.
"I want to tell the fans that the interest of Hearts as a team reigns supreme in what ever we do, hence we would not just go in for any player to come and play for the team that we all cherish and want to win week after week".
Mr Okine said it is sometimes very disheartening to watch supporters boo at new players when they make mistakes instead of encouraging them to motivate to enable bring out their best performance.
"Players like Prince Tagoe and Louis Agyeman who are now the darling players of the fans did not start like this, it took them some time and encouragement to reach the present state.
"So to expect a player who has joined Hearts and has not played in front of many supporters to perform the same way as Agyeman is asking too much of the player".
Hearts, during the close season signed as many as eight players from clubs like Hasaacas, Power F/C, Real Sportive and Olympics to strengthen their team for this year's CAF Champions League. But most of the newly singed-players have so far failed to glitter in pre- season matches in which they featured resulting in calls for some of them to be returned to their clubs.
Hearts are currently having some difficult times filling the shoes of most of their regular first team players who are moving out in search of greener pastures with foreign clubs.