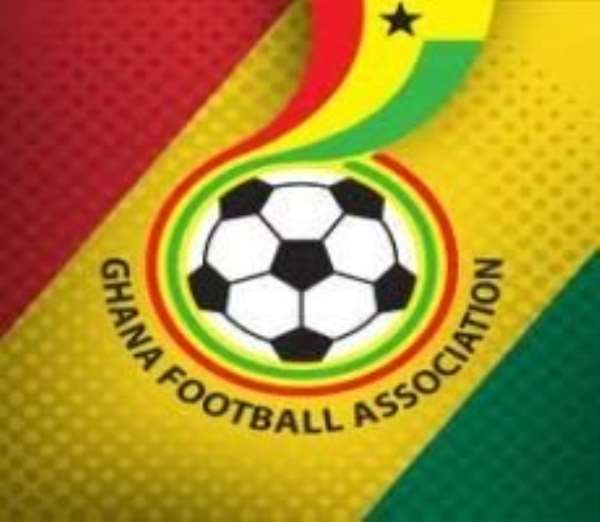 The Ghana Football Association on Monday launched the National U15 Championship at the Federation's conference center.
Ghana FA keen on improving the standard of football in the country, have introduced the championship which will serve as a talent pool for the national youth teams as well as Black Stars in future.
Vice President George Afriyie, who chaired the occaison, made reference to President Kwesi Nyantakyi's vision of developing youth football when he was re-elected last year.
In an address by the Chairman of the National Juvenile League and Vice Chairman of the Black Starlets management committee Kweku Eyiah, the Ghana FA conducted a nationwide tour a few weeks ago to initiate the exercise.
Mr. George Afriyie disclosed that young referees will also be trained to officiate during the championship.
"This vision will see young referees who are almost of the same age with the players, trained to handle the matches when the championship kicks off," George Afriyie said.
In all, 16 teams will be taking part in the competition nationwide on regional basis in two zones.
The Northern Zone will be made up of teams from Ashanti A, Ashanti B, Brong Ahafo A, Brong Ahafo B, Upper East, Upper West, Northern and Utrecht Academy.
The following will also be teams from the Southern Zone; Greater Accra A, Greater, Accra B, Central, Western, Eastern, Volta, Unistar Academy and Winneba Academy.
Sources close to the FA have revealed that each participating team will receive the following from the FA ahead of the league; 2 Sets of jerseys, 2 goalkeepers gloves, 40 bibs, 40 shin guards, 40 pair of socks, 20 pair of boots, 15 balls and 1 ball bag.
About fifty coaches nationwide recently received training by the FA to coach the various teams that will be taking part in the league.
Story by Ghana/Joy Sports