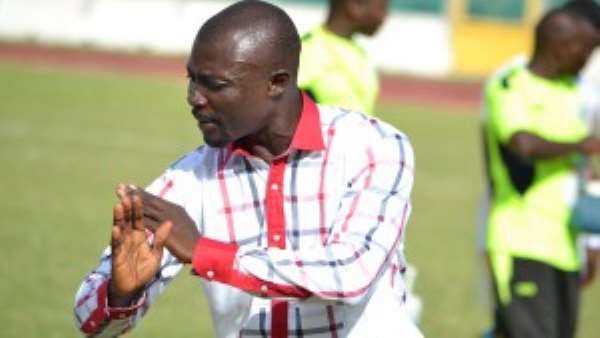 Wa All Stars coach Enos Kwame Adipah is confident the Premier League champions will make a bold statement on the continent next year.
The Northern-based side clinched a historic Premier League title after an impressive campaign.
They will represent Ghana at next year's CAF Champions League and the club's coach, who masterminded their Premier league success, wants to make a huge impression in Africa's elite inter-club competition next year.
'Qualifying to play in the Champions league is a different ball game altogether. But with adequate preparation, we can make impact,' he said
'I'm very hopeful that if we prepare well towards it like we did before the start of the league, nothing is impossible because good preparation and sacrifice got us this far in the league, but this time, we know the task ahead will be huge, hence the preparation will also have to be doubled.
'We'll approach it with a different mentality before we can achieve our goal in the history of African football but I can assure our fans that we're not going to disappoint Ghanaians, and we'll do our possible best to move the nation and the club Wa All stars forward in the competition."