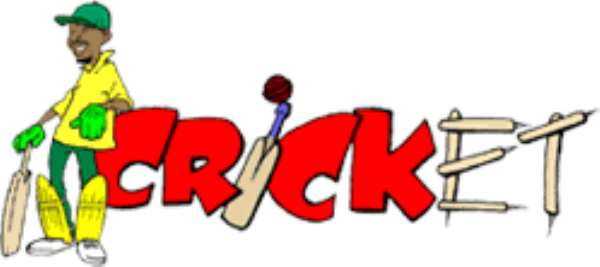 Accra, Feb. 9, GNA - The Ghana Cricket Association has initiated a new programme dubbed- "going back to the schools"- aimed at repackaging cricket and making it more appealing to pupils especially those at the second cycle schools as a way of promoting the sport at that level. The programme is to remove all ambiguity associated with the sport and to whip up interest so that more quality players could be produced from the schools.
Mr David Quagrain, Chairman of the Ghana Cricket Association told the GNA Sports in Accra that the programme kick starts on Wednesday with a clinic and demonstrations with pupils from the John Teye Memorial School at Ofankor.
Similar exercises have been earmarked for Opoku Ware and Prempeh Colleges in the Ashanti Region in April.
Adisadel College and Mfantsipim School in the Central Region are also expected to benefit from the programme immediately after this term's exams.
No criteria were given for the selection of schools. The Chairman said the idea is also to have a strong base at the schools for the reintroduction of the "schools cricket league". "Any sport that has a good juvenile or nursery foundation is bound to blossom in the near future and that's exactly what we intend doing", Mr Quagraine told the GNA.
He said plans were afoot to begin a sponsorship drive to support the programme, which he believed was the livewire of Ghana's future cricket success story. 08 Feb. 05