Hearts of Oak brush aside talks Sergio Traguil lined up to replace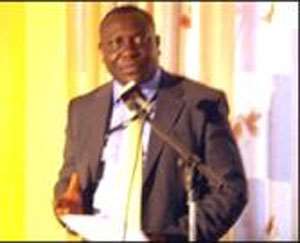 Hearts of Oak insist Sergio Traguil has been hired ostensibly to take charge of the club's youth team. 
There are murmurings that the Portuguese coach has been employed and put on a standby to take over Kenichi Yatsuhashi.
"When you look at the premier league, it's better the technique and tactical awareness of players is developed at an early age," Chairman of the Strategy Committee Vincent Sowah Odotei told Nhyira FM.
"We at Hearts of oak think the reason why our standard of play has fallen is because we lacked that quality because of the death of colts' football.
"We believe to invest in the game, any player that will graduate from Royal Oaks and Auroras must have the right training hence the appointment of Sergio."
Traguil will be charge of the Royal Oaks which is the Clubs U-17 team as well as Aurora which is the Club's U-20 team.