Q&A: How Baba Rahman has risen from non-League to the Premier football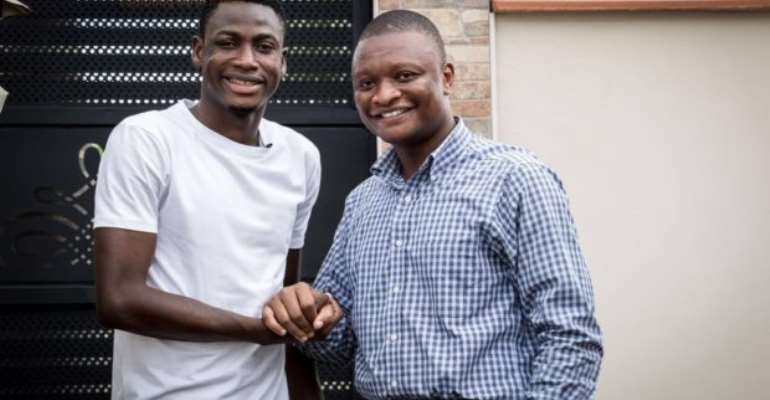 How long has it taken Baba Rahman to rise from Dreams FC's field in Kweiman to the  well-manicured turf at Stanford Bridge in West London?
Answer: 5 years.
It may sound unbelievable but that is the truth.
Baba Rahman is now part of a chosen few who get to play in the world's best league but it could have been very different.
His mum was yelling at him back in Tamale to stop playing football and concentrate on his books but the young, calm-tempered man chose to be stubborn and now, like rapper Drake, he moved from the bottom and is very close to the top.
In an interview with Citi Sports and GHANAsoccernet.com Rahman Osman, the footballer tells his extraordinary story of how he had to be focused on his way to the top and the joy of marrying his childhood friend.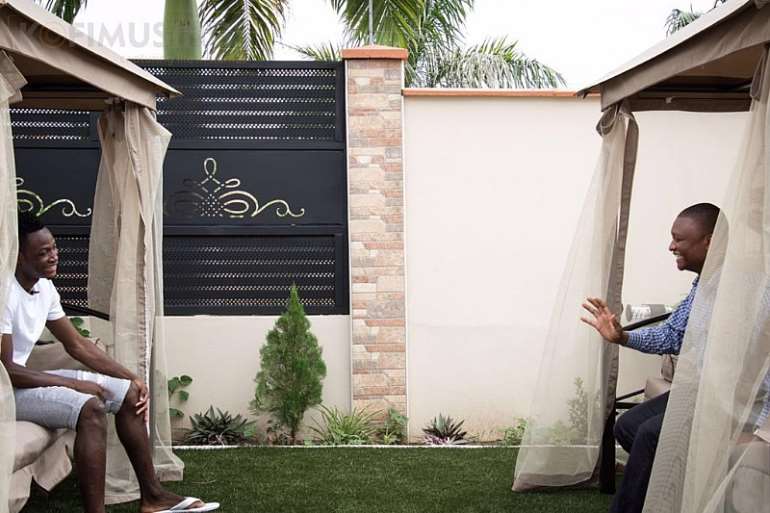 Rahman: Hi
Baba: Hi
Rahman: Congratulations on your marriage to your childhood friend. How is life as a married man?
Baba: (Laughs) It's been good so far. I think it's a very nice experience and I am enjoying it
Rahman: Ok. Let's get to the real deal now. Where did you grow up?
Baba: I grew up in Tamale, a village near the airport called Kwani and we moved into Tamale proper when I was still young and I grew up from there and started playing football
Rahman: How was growing up like in Tamale?
Baba: For me I can say that my life was just about going to school and playing football. My mum doesn't want me to be saying this but she wanted me to be like a student or someone educated but that was it but all I wanted to be was a footballer.
Rahman: Can you remember the first time you wore a jersey to play football?
Baba: Not really but I guess it will be at a time that I was very young so I can't really recall.
Rahman: The likes of Sulley Muntari started football at left back, Manuel Neuer was an outfield player. Did you start out as a left back?
Baba: No. I started as a midfielder then went to left wing but when I got to the division two then I moved to left back and that has been it
Rahman: How did you get to Dreams FC where everything started coming together for you?
Baba:  I must say a big thank you to coach Abbas my colt coach who brought me to Accra through the help of Fred Pappoe who also knew my now manager here in Accra Kurt Okraku.  That was how I joined Dreams FC because Kurt owned Dreams FC.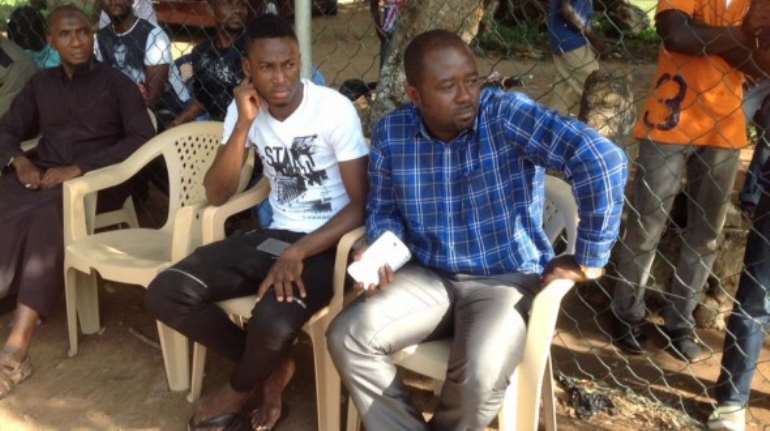 Rahman: From Dreams FC in Division Two to Kotoko. That must have been a big jump?
Baba: Yeah initially we all thought it was a big jump for me because, Kotoko was one of the big clubs in Ghana but I knew I had to make it count and I had to deliver and thank God it happened.
Rahman: At Kotoko you came up against Laryea Kingson who was a big player then, he ended up being sent off because you handled him so well he was frustrated, how did you do it?
Baba: Well, I remember that game very well and I prepared for it very well too. I was with my roommate Anaba and I even thought he was sleeping the night before the game but to my surprise he was awake. When I asked why he said with games like this you could not sleep. But my concentration was really good and that was why I had a good game.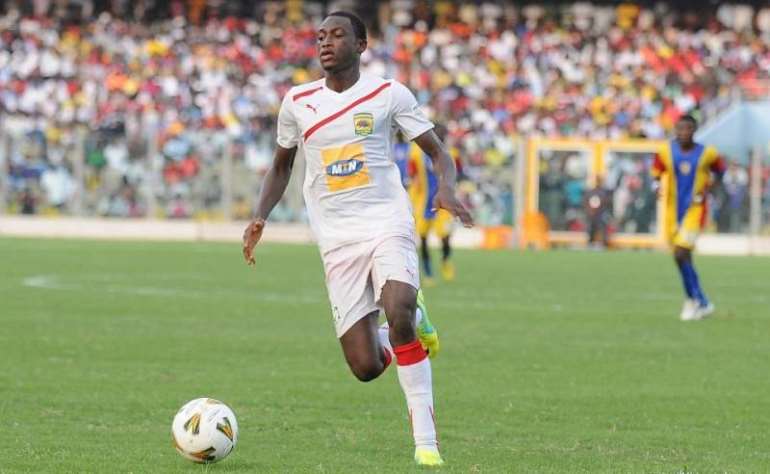 Rahman: At Kotoko, you had a chance to go for trials at Arsenal but you couldn't make it and again you captained a Ghana U-17 side that failed to qualify for the AYF. How did that feel?
Baba: Wow!!! Those were massive disappointments to me because I was very young and felt I had missed something good. I remember when we lost to Senegal, I was on the floor and it had to take the Senegalese ambassador to pick me up. I even felt it was the end for me in football
Rahman: You went to the U-20 world Cup in Turkey and you excelled what was your motivation?
Baba: Yeah. We did not win the competition but we had a very good team and the spirit was good.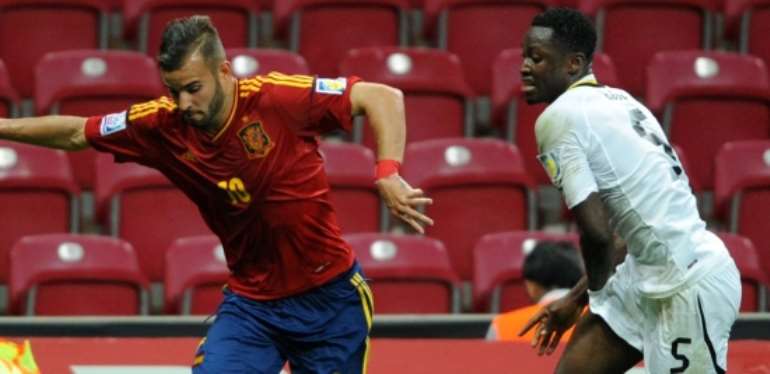 We did not start well but we really enjoyed ourselves in Turkey and I guess it made up for the U-17 failure a couple of years before that.
Rahman: So from there you moved to Greuther furth in Germany. Not too long after that,you had your first national team call up. How did that feel?
Baba: To be frank, I was very honoured and very happy and I could not just wait to get to the national team hotel.
Rahman: You were with the national team for a year before the 2014 World Cup. Were you disappointed you did not make the World Cup team?
Baba: On a personal note, no because I was with the team for a year and never played so I really had doubts in terms of a call-up for me.
Rahman: How did you feel when you first played in the Bundesliga?
Baba: Playing in the Bundesliga was one of my best moments in life. Playing in a packed environment where fans cheer you and you take on the best players in the world without fear or favour.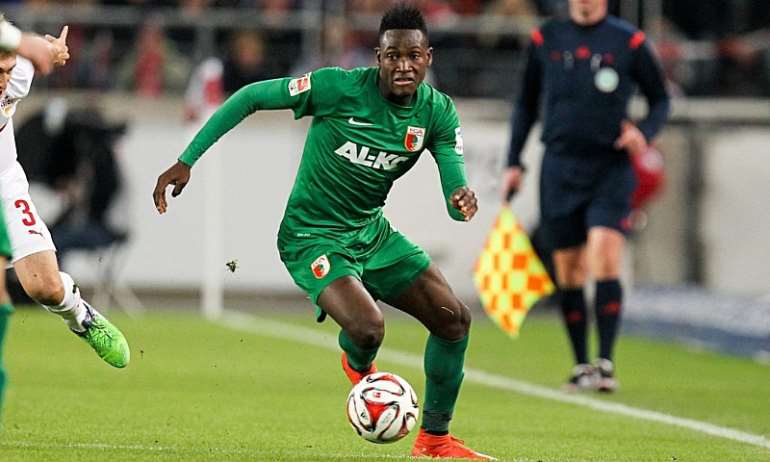 Rahman: You moved from Augsburg to Chelsea in a move that had a lot of people talking. How do you rate your first season in England?
Baba: I will say it was not so bad because I had some moments of joy and some moments of sadness.
Rahman: How was your first day at Chelsea like especially sharing the locker room with some of the established names?
Baba: My first day at Chelsea for me was amazing but as a professional player you just had to gather confidence and get on with it. Mikel made it easy when he just came he said, 'Hey Ghana boy, feel free.'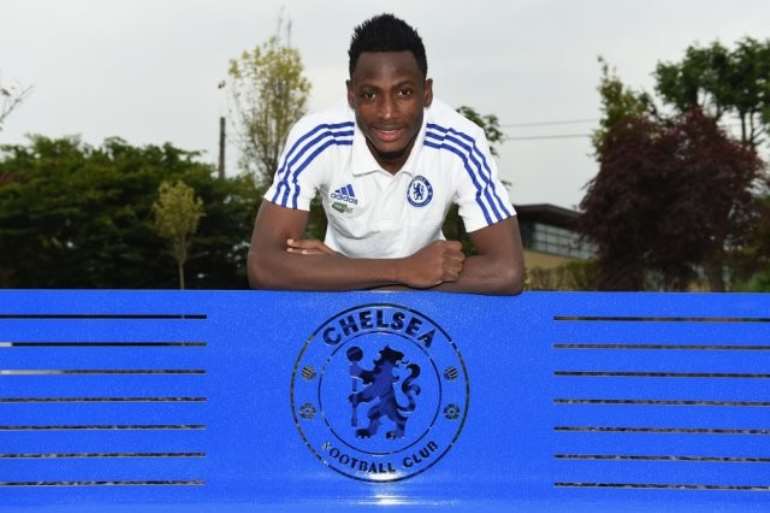 After that, Bertrand Traore also came in and said 'hi' so the African connection really helped me settle in.
Rahman: Let's get back to the Black Stars. Do you feel there is pressure on team to win the AFCON trophy?
Baba: There is always pressure but as a professional footballer, you have to deal with it. We will give it our best when we go to Gabon to make our nation proud.
Rahman: If you had to choose between the World Cup ticket to Russia and an AFCON trophy which would you pick?
Baba: To be frank, I would pick the World Cup because it is the highest level of football.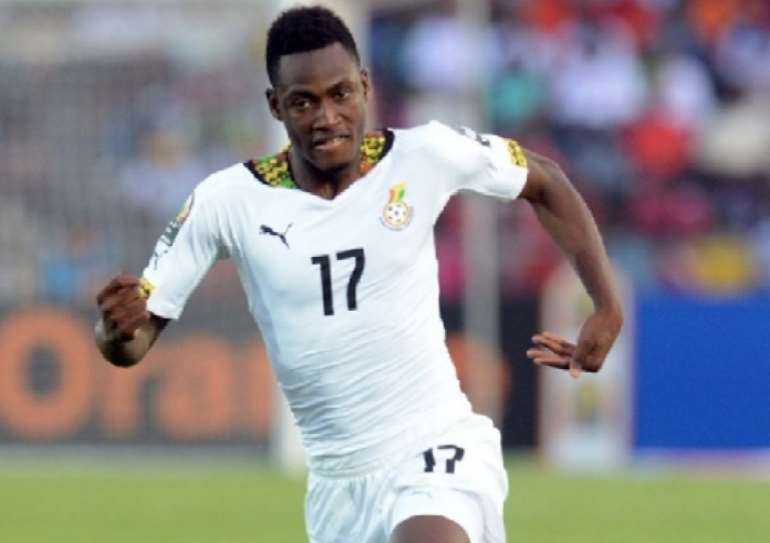 Rahman: Some say the current Black Stars players are selfish. What do you say to that?
Baba: Well, I do not think so. I will not really mind even if were play for free but I guess the disappointment is in when we are promised and when it is time for delivery there is a problem that is not so good.
Rahman: Any final words?
Baba: (Laughs a bit) I just want to say to all my fans and Ghanaians that lets keep working hard in everything and remember to pray for the Black Stars because we need their backing
Credit: Citisports