Novara forward Emmanuel Agyemang reveals snubbing Italy; keen on Ghana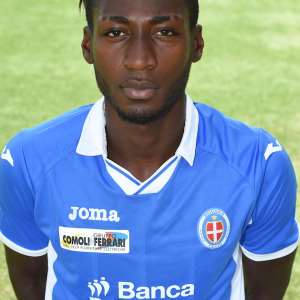 Ghanaian youngster Emmanuel Agyemang has told AfricanFootball.com he rejected a chance to feature for Italy U19s because he is keen to represent Ghana.
The Novara forward said he appreciates the interest the Italians have in him, but he is determined to follow in the footsteps of his his uncle, Anthony Yeboah by representing Ghana.
"I will like to play for Ghana being my country of origin and birth even though I have Italian nationality. I qualify also to play for Italy but I will choose Ghana,' Agyemang told AfricanFootball.com
'I want to emulate my uncle (my mother's brother) Tony Yeboah, who is also my idol."
He added: "I was approached in January when I turned 18 through my club for an Italian U 19 invitation, but I told them I want to play to play for Ghana.
'I am looking forward to getting chance to play for Ghana U20 to start with."