This will be our best season in the premier league - Wa All Stars CEO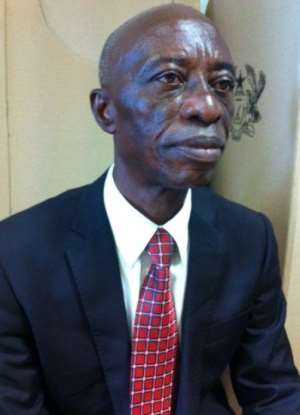 By Dennis Osei Gyamfi, GNA
Accra, June 10, GNA - After enjoying an impressive first round performance in the Ghana Premier League (GPL), which has earned them the top spot position with 28 points, Wa All Stars are leaving nothing to chance in what could be the best season for them.
Chief Executive Officer of the club, Mr. Oduro Nyarko believes this season could be a remarkable one in the club's eight year history in the premier league.
"We have never been fourth, third, second or first before. And this is what we are gunning for. So I believe that this will definitely be our best season,' a confident Mr. Nyarko told the GNA sports desk.
The Wa-based side beat both Hearts of Oak and Asante Kotoko in their total eight wins, so far in the first round of the league campaign, losing three times in the process and drawing four games to sit top mid-way through the season.
Mr. Nyarko attributed this superb output by the team to excellent preparations and discipline in camp, saying 'we prepared well, our pre-season went well, we are using boys, who imbibe what the coach tells them and our training schedule is well planned.'
The league leaders enjoyed a good preseason, when the team travelled to Saudi Arabia for a two-week training camp.
Wa All Stars with their shoe-string budget have always relied on acquiring the services of lower division players and turning them into household names.
Classical examples are Emmanuel Ocran and Richard Arthur, who have all been the toast of the Wa fans this season.
Mr Nyarko was full of praise for his coach, Maxwell Adepa who is having his debut season as a premier league coach.
"We monitored him at King Solomon FC and we saw that he was good. I can tell you that Adepa is very dedicated to his duty, very punctual at work, he doesn't drink, and he doesn't chase women.
"These are attributes, I think has aided him to do well,' Nyarko commented.
The seasoned football administrator stressed that, his side is not bent on winning the league, though winning the league could be a bonus achievement.
"Our target is to remain in the first four and that includes winning the league. By the end of the season we will not go beyond the first four,' he added.
Wa All Stars will start the second round with a home game against 2010/11 premier league champions Berekum Chelsea at the Wa Malik Jabir Park on June 26.
GNA