INFOGRAPHIC: Gyasi, more than half of US team are immigrants, children of immigrants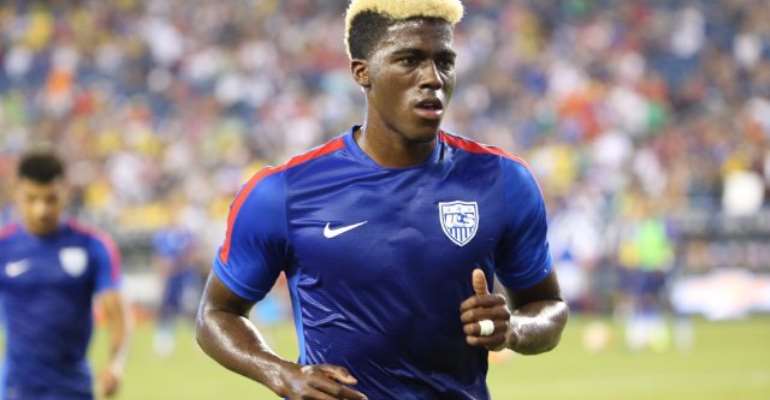 The roster of 23 men representing the USA at the ongoing Cope America Centenario reflect a varied background--similar to the country itself. In fact, more than half of them, as it turns out, are either immigrants themselves, or the children of immigrants.
Univision Deportes broke it all down in this nifty infographic released earlier in the week. Some 12 players were born elsewhere, or born to immigrant parents; five more could qualify for a second passport thanks to immigrant grandparents.
Despite their diverse origins, they'll all unite under the Stars and Stripes tonight with a common mission.
It's what seems to make America great. The United States: a team of 12 nationalities https://t.co/Bhbfw3wIw7 pic.twitter.com/Ys7v6TUQCL — Univision Deportes (@UnivisionSports) June 7, 2016
After U.S. citizenship, the most common citizenship on the U.S. team is German, mostly children of American servicemen stationed in the European country. But this isn't the only nationality from the European continent. Some U.S. players carry Croatian, Hungarian, Irish, Latvian or Polish passports.
Bedoya, Castillo and Orozco make up the Hispanic part of the team; their origins are in Colombia and Mexico. They are two players with African roots: Gyasi Zardes, whose second nationality is Ghanaian, and Darlington Nagbe, who was born in Liberia.