Boateng Gyan: Ex-Black Stars management member calls for Muntari's call-up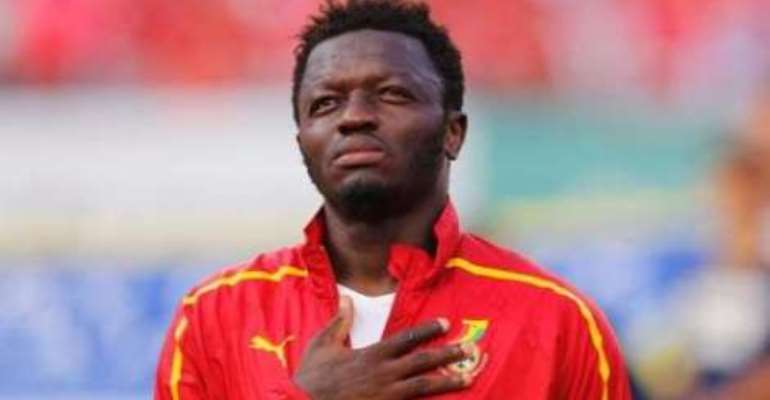 The former NDC national youth organiser and ex-GFA management Committee member has called on Ghanaians to accept the apology of the former Inter Milan and AC Milan midfielder and recall him back into the team, since his experience would really count.
Sulley Muntari on Tuesday rendered an apology to the people of Ghana for his behaviour that brought shame to the nation in the 2014 FIFA World Cup in Brazil.
It would be recalled that Sulley Muntari was involved in exchange of blows with Moses Armah Parker, who was a management member of the Black Stars during the 2014 FIFA World Cup in Brazil in the midst of the Black Stars decision to boycott training over the delay in the payment of appearance fees. He and Kevin Prince Boateng, his fellow troublemaker were thrown out of camp.
A Presidential Commission of Inquiry was formed to inquire into events before, during and after the Brazil 2014 World Cup, but Sulley Muntari refused to appear before the body, giving several excuses for his absence.
Two years, after the fiasco in Brazil, Muntari has realised his actions were inappropriate and has rendered an apology to the people of Ghana and Yaw Boateng Gyan who was a management committee member during the World Cup believes the experience of Muntari is still needed at the Black Stars, so Ghanaians should put aside the provision of the white paper that bans Muntari from the Black Stars.
'It is only a fool who doesn't change his mind. He erred and has realised what he did was wrong. As we say a Hen's leg steps on chicks, but it does kill it. I believe Muntari allowed himself for what happened to happen,'
'I think he has regretted his action and has come back to apologise we should forgive him, but it should be a lesson for the young ones.
'As a nation we need results and the inclusion of experienced players is very key, so the return of Muntari would help us. The Commission of Inquiry was formed by the government of Ghana on our behalf, so if Muntari would be vital to the team, then we should put aside some of the provisions in the government white paper.'