Breaking News: Sulley Muntari issues apology over World Cup disaster, wants Black Stars return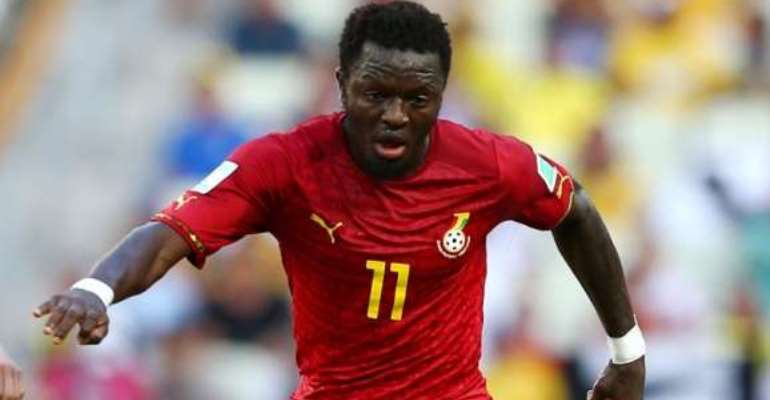 Ghana midfielder Sulley Muntari has finally apologised for his actions that at the 2014 World Cup, two years after the incident led to dismissal from the Black Stars.
The Al Ittihad midfielder assaulted a member of the Black Stars management committee member over issues on bonuses to be paid to players.
The Ghana Football Association suspended the former AC Milan and Inter Milan midfielder alongside German-born Ghanaian Kevin-Prince Boateng who reportedly attacked former Black Stars manager Kwesi Appiah.
Muntari however after consultation with some senior members in Ghana football, has been advised to apologize as his services and football quality is still needed in the senior national team of Ghana.
LETTER OF APOLOGY
I write to express my sincere apology to the Ghana Football Association and the entire nation for any embarrassment that my action in Brazil brought to the Black Stars Team, the Ghana Football Association and my beloved country Ghana.
I have reflected on what happened and I am deeply sorry and apologize to all the stakeholders in the GFA who were offended by my actions.
Ghana has a special place in my heart and I will forever be indebted to my country and all the fans who have supported me from the beginning.
I am always available to play for the Senior National Team of Ghana whenever I am invited.
Yours faithfully,
Sulley Ali Muntari