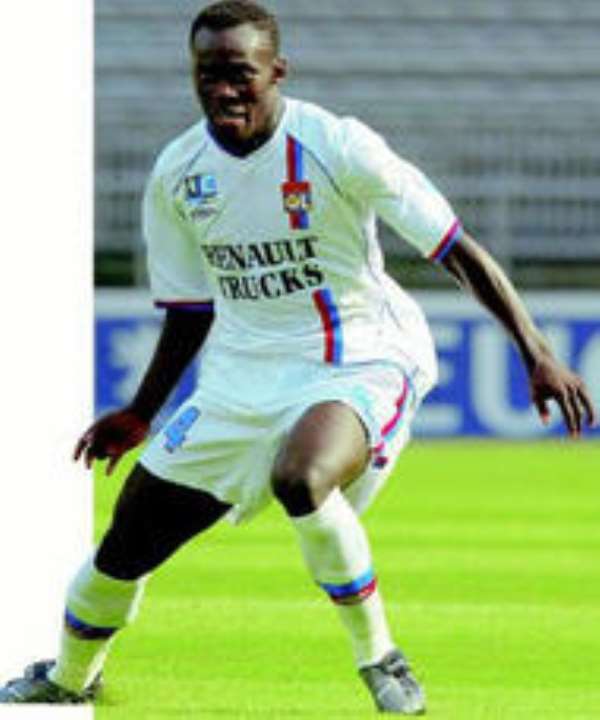 Lyon star Michael Essien has revealed that Arsenal are interested in signing him.
The 22-year-old has impressed greatly since joining Lyon from Bastia in 2003, when Paris Saint Germain, Everton and even Real Madrid failed with bids for him.
Since his move to Stade Gerland, Essien has become one of the best midfielders in Ligue 1.
Real are now back on his trail, but Arsenal too are keeping close tabs on the Ghana international.
Essien confirmed the interest, but he insists he will not even consider leaving Lyon this season.
"I'm very happy to see that some great European clubs like Arsenal or Real Madrid are very interested in me," he told his own website.
"But Olympique Lyon is also a great European club and I won't leave the club this season.
"With my team-members, we have lots of objectives to reach: a fourth Ligue 1 victory, the European Champions League and the French Cup.
"I build my career step by step. I would enjoy playing at a great European club in the future. But now I stay in Lyon, an ambitious club where I can blossom and take pleasure."
Essien's comments could now spark a summer scramble for his services - although Lyon are likely to fight hard to keep one of their prized assets.