WAFA SC confirm John Killa's exit as head coach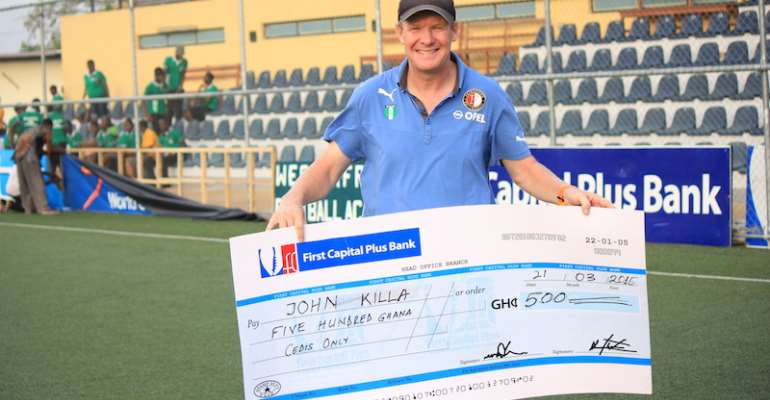 West African Football Academy have confirmed Dutch coach John Killa has left the club after six years in-charge of the first team.
On Friday, Ghana's leading football website www.GHANASoccernet.com, broke the news of Killa's exit.
He is set to join Indian side Bengaluru FC in the coming days.
A statement on the academy's Facebook page read: "Management will like to thank First Team coach John Killa for his services to the Academy.
"Killa moves on after SIX years where he served with his heart and soul.
"He put together a young team which qualified to the Premier League in 2014.
"His works and dignity will forever remain with us and he has become a member of the the ‪#‎ wafasc‬ family.
"We wish him success in his endeavours."