Hearts of Oak: Kenichi Yatsuhashi to remain as head coach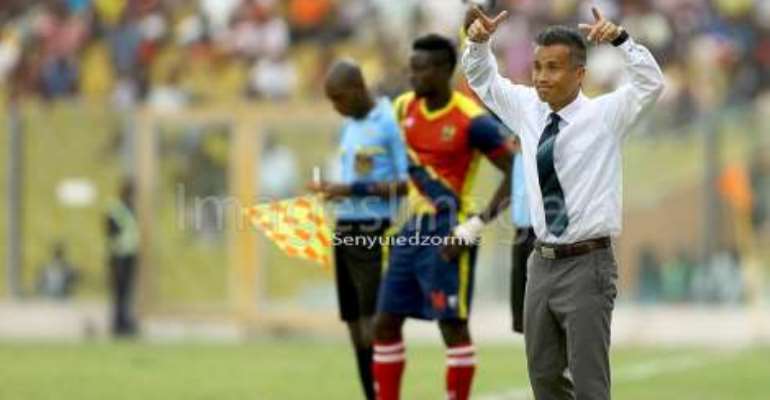 Ghana Premier League club Hearts of Oak have confirmed their manager Kenichi Yatsuhashi will be staying at the club.
Media reports suggested the American-Japanese trainer had received verbal confimation on Thursday that his services were no longer needed at the Accra based club after falling out with members of the management of the club.
Pulse Sports exclusively revealed that no such decision had been made and the board were scheduled to have a meeting to discuss the future of Kenichi Yatsuhashi.
Hearts of Oak confirmed their manager will be staying in the late hours of Thursday after a lengthy meeting with the club's official website tweeting:
"KEN you believe it?
"The King KEN't LEAVE!
"The King KENi STAY!"
KEN you believe it? The King KEN't LEAVE! The King KENi STAY! — Accra Hearts Of Oak (@HeartsOfOakGH) 2013-07-22 14:22:09.0