New Edubiase United reverse decision to quit Ghana Premier League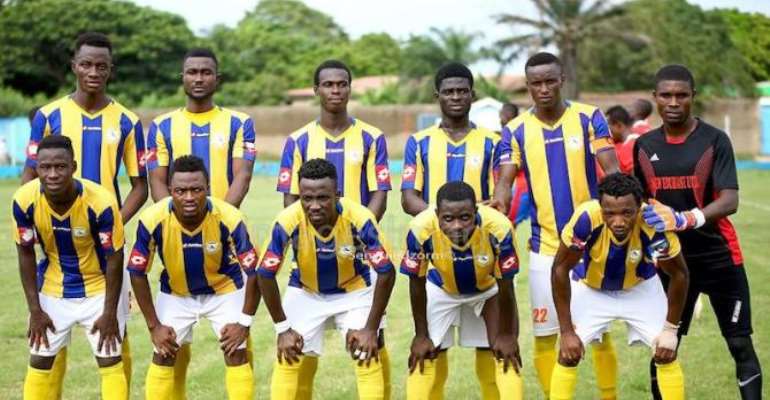 Ghanaian side New Edubiase United have made a u-turn on an earlier decision to quit playing the Ghana Premier League and have declared they will honour the week 15 clash against Medeama SC on Sunday afternoon.
Edubiase sited a number of reasons in a formal letter written to the Ghana Football Association notifying the Ghanaian football governing of their decision to quit the 2016 league.
Club President Abdul Salam Yakubu confirmed the club's decision and mentioned in several radio interviews, his side is cash strapped and suffered from bad officiating decisions.
But former executive member of the club William Owusu has confirmed he has intervened and talked the President out of the decision, revealing the Bekwai-based side will honour their game with Medeama on Sunday afternoon.
"We will play against Medeama today. The team is on their way to Tarkwa and I have talked to the President to withdraw the letter from the GFA and rescind the decision. I have decided to foot the cost of the trip in today's game," he told Accra-based Happy FM.
The Ghana Premier League remains without a headline sponsor, with most clubs suffocating under huge financial burden.
But it is the second time this season Edubiase have threatened to withdraw from the Ghana league but have failed to carry out their threat.