TV3 Redefines Body Building Sports With Season 5 Of Ghana's Strongest Man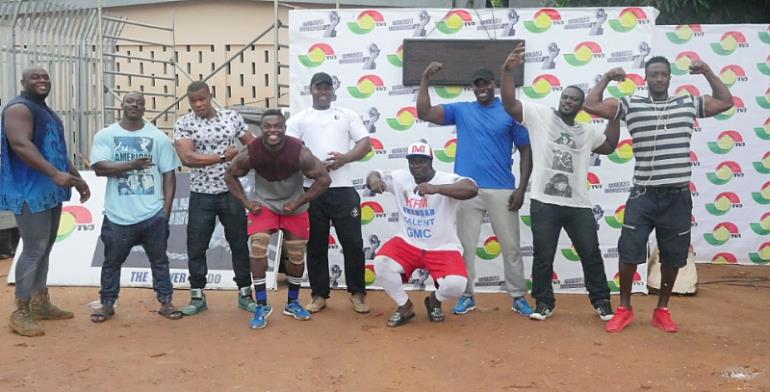 Accra-based TV3, is adding a great sense of purpose to the body building sports by redefining body building in Ghana and its athletes who have often been stereotyped in today's society as armed robbers and land guards.
TV3 after close contest auditions across Ghana which saw 14 body builders making it to the competition is searching for who becomes Ghana's Strongest Man in 2016.
Michael Ahorlu, Marketing and Project Organiser at TV3 briefing sports journalists disclosed that The TV tournament is meant to portray the body builders as agents of an honourable and respected sport and also put them in good light in society such that body builders popularly known as Macho Men are no more associated with violence.
After an exciting elimination stage on Sunday, TV3 selected nine athletes who will be joined by defending champion, Barak Kwakye Obama for the 2016 edition.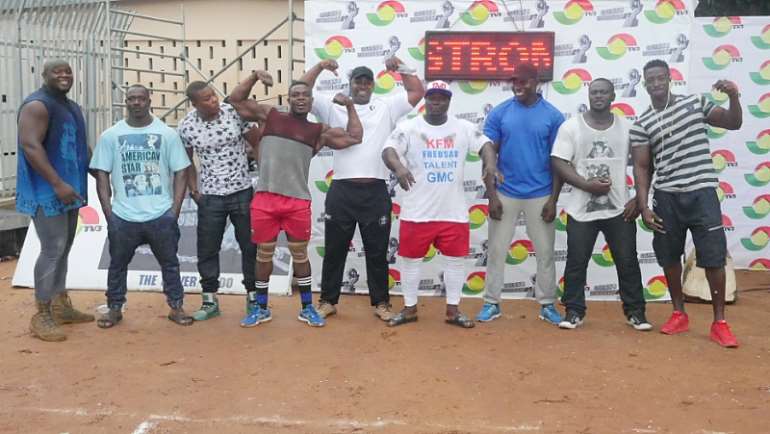 Atlhletes like Ahmed Boakye, Courage Adukpo, Osumanu Mumuni, Damian Smith, Godfred Akolbila, Raymond Robertson, Philip Amenda, Mustapha Arhin and Fuseini Suleman who finished 1st to 9th in that order in Sunday's final eliminator as well as Barack Obama of course will compete over the next seven weeks for the ultimate title.
Eviction is expected to continue until a total of six finalists are evicted, which will leave four to compete in the grand finale by the month of July.
'At the end of the show, we make sure we produce well disciplined body builders for decent jobs like bodyguards to politicians and physical training instructors,' Mr. Ahorlu added.